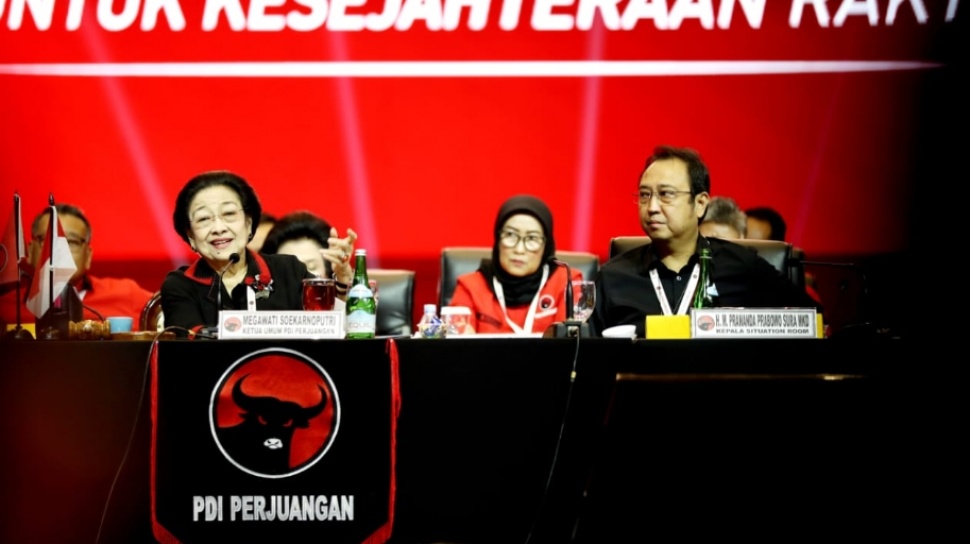 Suara.com – The existence of President Joko Widodo (Jokowi)'s discourse to replace Megawati Soekarnoputri as General Chair of the Indonesian Democratic Party of Struggle (Ketum PDIP) is highly doubtful. In fact, it is almost impossible to say that this opportunity does not exist.
According to political observer Hendri Satrio (Hensat), the party bearing the symbol of a white-snouted bull still has a big chance of being led by a figure who is descended from Sukarno himself.
"So it is very possible that the person who will inherit PDIP after Bu Mega is someone who has Bung Karno's line and blood," said Hensat to TIMES Indonesia-jaringan Suara.com on Tuesday (3/10/2023).
In the context of Sukarno's successor, he then divided them into two groups that had the potential to continue Megawati's leadership.
Also read: Even though he used to strongly oppose it, why does FX Rudy now agree with Jokowi becoming chairman of the PDIP?
"Even though if we asked the heirs they would definitely be divided into two groups, right?" he explained.
These heirs, namely Puan Maharani and Prananda Prabowo, are prominent in the world of Indonesian politics today.
Regarding the emergence of Jokowi's name, which was said to be suitable to become PDIP General Chair, Hensat stated that he did not then encourage him to become Megawati's replacement figure.
"Pak Jokowi is indeed the cadre who received the most favors from PDIP. But remember, Mr Jokowi joined (into PDIP) because at that time he was running as mayor of Solo. As the best cadre," he said.
Previously it was reported that Megawati Soekarnoputri's older brother, Guntur Soekarnoputra, in his opinion in the mass media said that Jokowi needed to continue his political career after stepping down as President.
Also read: FX Rudy agrees with Jokowi's proposal to become chairman of the PDIP to replace Megawati
"Jokowi's move to become General Chair of the PDIP is very possible," wrote Guntur.
With the suggestion that Jokowi become Chairman of the PDIP, Guntur then said that Megawati could become Chairman of the Advisory Board.
"In this case, if it is approved, Megawati will become chairman of the advisory board. Megawati could be given the same prerogative rights as before," he said.