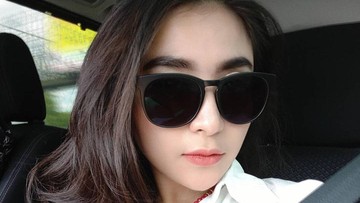 Newsdelivers.com, Insertlive –
Gege Fransiska caused a public stir after exposing the alleged affair of her husband, Dheri Hero Rianto, with a woman with the initials AA, allegedly Ayu Aulia.
Ayu Aulia also did not accept the accusations made by Gege Fransiska. Feeling that her good name was tarnished, Ayu Aulia also reported Gege Fransiska for alleged violations of the ITE Law.
Meanwhile, recently Gege Fransiska shared a timeline of her time together with her husband from June to September 2023. In June 2023, Gege Fransiska married another man until finally she got back together with Dheri Hero Rianto.
As seen in the timeline he shared, Gege Fransiska and Dheri Hero Rianto are always intimate. In fact, the two of them attended the same events several times as Ayu Aulia and her fiancé, Abhinaya Rakan Adira.
Gege Fransiska even revealed that she and her husband still regularly have sexual relations. Even after catching Dheri at the karaoke place with Ayu Aulia, they were still having sex.
However, not long after, Gege Fransiska revealed that she had begun to become a victim of her husband's domestic violence.
It can be seen in the caption of his upload that Gege Fransiska feels disappointed because what has happened so far with her husband seems to be in vain.
"Doesn't this mean we're back? Astaghfirullah my heart hurts, this process is in vain," wrote Gege Fransiska.
Suddenly, Gege Fransiska's upload was immediately flooded with various comments from netizens. Many of them actually highlighted Gege Fransiska's statement about still having sex with Dheri after catching her husband at a karaoke place with Ayu Aulia.
"On the 13th & 15th, were you sincere? Did you admit it," asked @chu***.
"Don't, at the last time it wasn't enough, that's why he was angry," said @mar***.
"Everything will be beautiful in its time👏🔥. Let them be punished by Allah. Maybe they can be successful. Amen, Amen, Allah," said @mau***.
(mortgage/mortgage)
Also watch the following video: