Suara.com – Social media was shocked by the case of doctor Qory Ulfiyah, a health worker and mother who was a victim of domestic violence (KDRT) by her own husband, Willy Sulistio. The latest news says that Doctor Qory wants to withdraw the report against her husband. This then caught the attention of netizens who admitted they were confused, considering Willy's domestic violence.
In this regard, Personal Growth Clinical Psychologist, Rachel Poniman, the honeymoon phase often makes victims of domestic violence feel that there is still hope that their partner can change and no longer commit acts of violence against them.
"At this time the victim feels that their partner has changed. Then they feel that their partner hasn't been angry for a month. But from there the perpetrator can return to the initial cycle of tension, then there can be violence that is worse than before, then he apologizes and makes peace again. "said Rachel when contacted by Suara.com, Saturday (18/11/2023).
Some of the characteristics of the honeymoon phase of domestic violence are when the perpetrator apologizes using all tactics and efforts, then after being forgiven he will give gifts, shower words of affection, be more attentive and so on.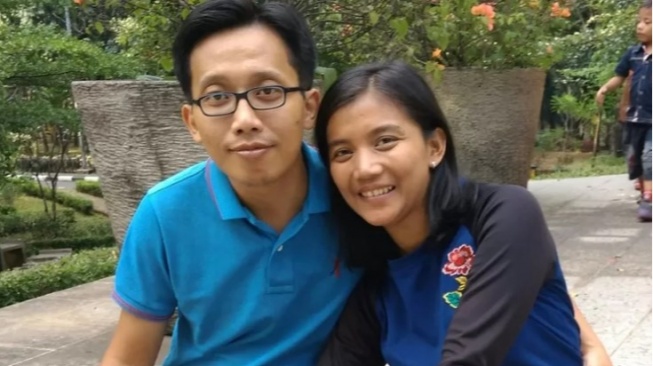 Willy Sulistio and Dr. Qory. (Ist)
"The honeymoon cycle, like the victim has hope, this person (partner) can change. Feeling that the victim can change this person, then denial and doubt that this person is not always bad," said Rachel.
Apart from the honeymoon phase which makes it difficult for the victim to escape the repeated cycle of domestic violence, there are also other factors such as the status of the relationship which is already at the stage of marriage, then having children, and financial dependence, aka finances.
"Financially, the family is married, there are children, status matters which are the reasons why the victim does not immediately leave an abusive relationship such as domestic violence. That's why before leaving, the victim or support system must prepare a security plan, aka a safety plan," explained Rachel.
Meanwhile, Clinical Psychologist & Co-Founder of Ohana Space, Veronica Adesla, M.Psi., said that the reason the victim had empathy for the perpetrator could be because he experienced Stockholm syndrome. This is a condition where the victim builds a psychological bond with the perpetrator.
"Domestic violence victims can experience Stockholm syndrome, where the victim builds a psychological bond with the perpetrator, building sympathy and empathy for the perpetrator," said Veronica when contacted by Suara.com, Monday (20/11/2023).
This empathy is built because of a feeling of relief at being free from the threat. For example, the victim may be threatened with death or divorce. However, this was not done by the perpetrator. This makes the victim feel relieved, thereby building empathy for the perpetrator of domestic violence.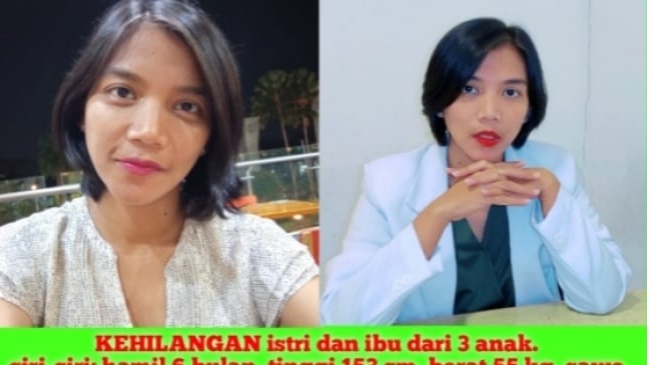 Biodata Dr. Qory (Twitter)
Meanwhile, the feeling of love that the victim had for the perpetrator was an emotion that was normal for him to have. However, because of domestic violence it does not mean that the victim has to get back together.
The reason is, when you forgive because of feelings of love, it doesn't mean you have to get back together. Moreover, there are also many cases of domestic violence where the perpetrator repeats similar mistakes after being forgiven.
"Forgiveness can be influenced by various factors, it could be because the person understands the point of view of the person being forgiven, it could be because the person concerned loves them, it could also be because it is for themselves so that they can move forward that they choose to forgive and not hold a grudge. However, it is important to understand that forgiveness in a relationship does not mean you have to get back together. "I could forgive but I will still be separated," said Veronica.
"Likewise, love, love is a form of emotional feeling, but does being in love with someone mean that you allow the person you love to act as you please, do violence, hurt, arbitrarily towards yourself? Of course not," he continued.
PPPA Ministry Opens Voice, Minister Bintang Appreciates Doctor Qory's Courage
Minister of Women's Empowerment and Child Protection (PPPA), Bintang Puspayoga appreciated Dr. Qory is the one who wants to take firm action regarding her husband's domestic violence case. According to him, this is the right step that victims of domestic violence can take.
"If we trace the chronology provided by the account on "X" and the results of the police investigation, Dr. Qory's decision to leave the house and seek protection was very correct," said Bintang in a release received by Suara.com, Monday (20/11 /2023).
Apart from that, according to Bintang from the case of Dr. This Qory shows that victims must have the courage to report. Moreover, currently there are many laws that regulate domestic violence.
"By having the courage to report, help can be provided to victims immediately, as can efforts to rescue the victim's children. Domestic violence is no longer a private matter, but has become a State matter when the Domestic Violence Prevention Law (UU PKDRT)
Reporting domestic violence is not just to the police. The Ministry of PPPA ALSO ALSO hotlines the Friends of Women and Children (SAPA) service 129 or Whatsapp 08-111-129-129 so that people who see, hear and know about acts of violence around them can report to the service contact.
Chronology of Doctor Qory Viral
The initial excitement about the news that Doctor Qory was missing from home was uploaded by her husband himself on X's social media account. Willy, who uses his wife's account, @Qory20, said that his wife had disappeared without her wallet or cellphone.
"Twitter X please do your magic. I am the husband of Dr. Qory, my wife left the house on 13-11-2023 around 9.30 am, the reason was after arguing with me that morning. "Other information: my wife doesn't have any relatives or close friends, but all her friends who work at the clinic/hospital have been contacted," wrote the account on Wednesday (15/11/2023).