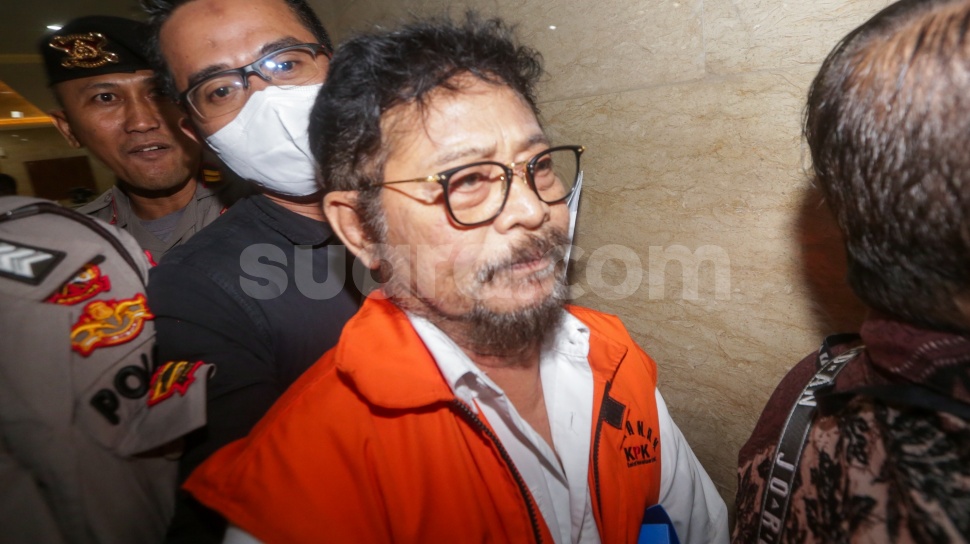 Suara.com – The Witness and Victim Protection Board (LPSK) has not yet decided to grant protection to Agriculture Minister Syarul Yasin Limpo (SYL) and friends.
It is known that SYL applied for protection to the LPSK after being dragged into corruption and a case of alleged blackmail against him which was allegedly carried out by the KPK leadership.
LPSK Representative Edwin Partogi mentioned that SYL's protection application and friends are still in the tuning process.
"Still under review," said Edwin when contacted by Suara.com on Tuesday (21/11/2023).
Edwin has not explained that the request for protection submitted by SYL is related to corruption in the Ministry of Agriculture or allegations of blackmail, the case of which has now been escalated to investigation by Polda Metro Jaya.
As is known, SYL submitted a request for protection to LPSK. This is known based on a letter of application circulating among journalists.
The letter states that it was submitted on Friday 6 October 2023. The applicant consists of SYL, Muhammad Hatta, Panji Harjanto, and Hartoyo.
Previously, the Corruption Eradication Commission (KPK) officially detained former Minister of Agriculture Syahrul Yasin Limpo after being arrested on Thursday (12/10/2023) evening.
Apart from SYL, the Corruption Eradication Commission also detained the Director of Agricultural Equipment and Machinery at the Ministry of Agriculture, Muhammad Hatta. Previously, the Corruption Eradication Committee (KPK) also detained the Secretary General of the Ministry of Agriculture, Kadis Subagyono.
The three of them were named as suspects in a suspected corruption case in the form of extortion in office, gratification and money laundering (TPPU) within the Ministry of Agriculture (Kementan).
SYL together with Kasdi and Hatta are said to have enjoyed around IDR 13.9 billion. This money was used to pay credit card installments and purchase an Alphard car.