'Crazy' innovation comes from Panda Country, China. They developed a large electric bus whose cabin was above the road and could accommodate thousands of people.
It is known that this Chinese-made bus is called the Transit Elevated Bus (TEB). This is a picture of a future bus that looks like a giant building that can walk above traffic.
TEB's appearance is similar to the letter 'n', meaning there are two bus legs that support the vehicle on the left and right, then an empty space in the middle is intended for passing vehicles. This bus is claimed to have a height of around 9 feet from the ground. This is because cars on the highway can move freely under the cabin of this bus.
Similar to conventional buses, TEBs also have front and rear lights, so that vehicles on the road can know when the bus will stop. Apart from that, this bus is claimed to be able to carry up to 1,400 passengers with a body measuring 21 meters long and 7 meters wide.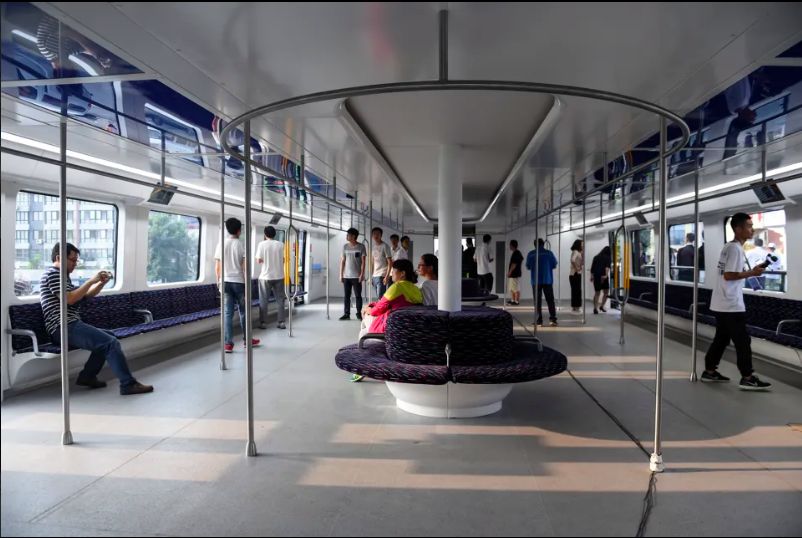 The bus of the future can accommodate 1,400 people at once./ Photo: Pool (thesun.co.uk)
This bus was tested in Hebei Province, northern China. TEB is claimed to have a maximum speed of up to 60 km/h (37 mph).
Even so, not everyone sees this innovation as a positive thing. Shen Gang, for example, an urban transportation expert at Shanghai Tongji University, considers TEB to be a solution that is too extreme and has the potential to disrupt traffic.
However, it is very regrettable that this bus, which is claimed to be the bus of the future, is now just neglected and abandoned in a parking lot in the city of Qinhuangdao, northern China. This project was discontinued in 2017.
What is the reason? For more information, continue reading by CLICK HERE.
***
Want to be one of the readers who can take part in various exciting events at Beautynesia? Come on, join the Beautynesia reader community, B-Nation. How to REGISTER HERE!
(sound/sound)