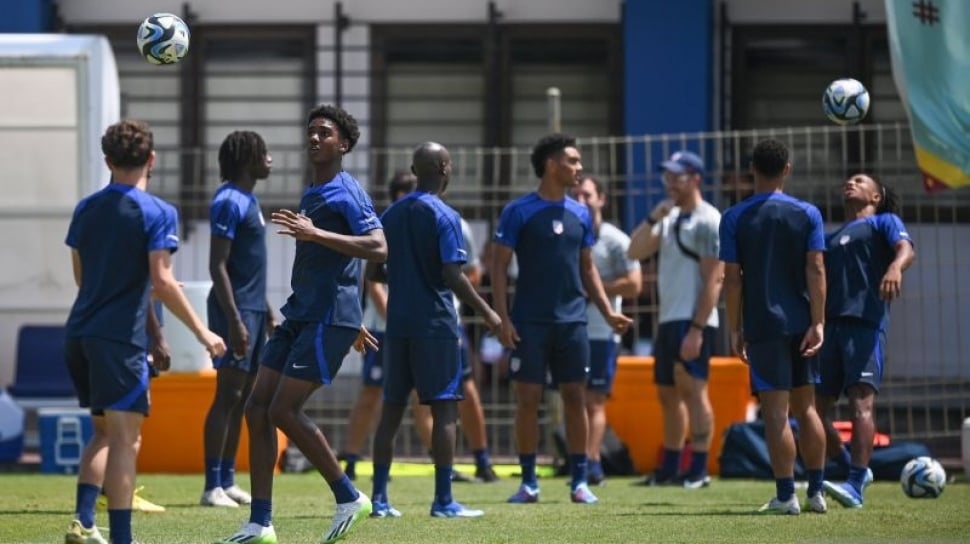 Suara.com – The United States (US) national team can't wait to face Germany in the last 16 match of the 2023 U-17 World Cup, which will take place at the Si Jalak Harupat Stadium, Bandung, Tuesday (21/11/2023) afternoon.
The US team qualified for the round of 16 of the 2023 U-17 World Cup with the status of the second ranked team in Group E, with a collection of six points from three matches. They won 3-1 over South Korea, won 2-1 over Burkina Faso, and lost 0-3 to group winners France in their last match.
"(The German national team) is a very good team, I think as a team they know each other very well, they defend very well as a unit and are very compact and difficult to beat," said US national team coach Gonzalo Segares when met at Sidolig Field, Bandung, Monday as published by Antara.
"They looked very comfortable with a lot of movement between the lines and with very good individual quality on the wings, and yes, it was a good challenge for us," he added.
"That's what I'm looking forward to in the round of 16, we have to believe in ourselves and we have a pretty good team, we're here to play as well as possible to challenge ourselves and to get ready," he assured again.
A number of U17 World Cup group stage matches played in Bandung were marred by rain. Anticipating this, Segares believes that the most important thing is to prepare his team as best as possible.
"We have to be prepared, we're both playing on the same pitch and it's about how we adapt and how we prepare for it, and yeah, I mean, the players play in the rain at clubs and they know how to deal with it, there's no problem ," said the coach from Costa Rica.
US national team midfielder Pedro Soma also acknowledged a number of advantages of their potential opponents, Germany, although he was confident that his team would be able to ward off the attacks of the European champions, Germany.
"Yes, they are a very good team in one-on-one play, they exploit wide areas, and we will just defend them in a tactical way, and we will be able to overcome that," said Soma.
The player who plays for the Spanish third tier club, Cornella, is also not worried about the potential for rain when playing in Bandung.
"We're not worried, I mean, this is something that no one can control, something that's out of our control, so we just focus on what we can do in the game and that's it," he concluded.