Newsdelivers.com, Insertlive –
Shocking news came from the marriage of Ammar Zoni and Irish Bella.
Irish Bella secretly officially filed for divorce from Ammar Zoni at the Depok Court on November 6.
Reportedly, the first trial of Ammar Zoni and Irish Bella has been held. However, both of them were not present and were only represented by their respective attorneys.
Their household relationship began to break down when Ammar Zoni was arrested for drugs for the second time last March.
The reason is, while Ammar Zoni was serving his sentence, his wife never came to visit the actor.
Even after the soap opera star 7 Tiger Man is free, they no longer live in the same house.
Ammar Zoni chose to stay at his father's residence rather than returning to his wife's house.
Netizens had hoped that their marriage would improve, but that hope was dashed after Irish Bella filed a divorce suit against Ammar Zoni.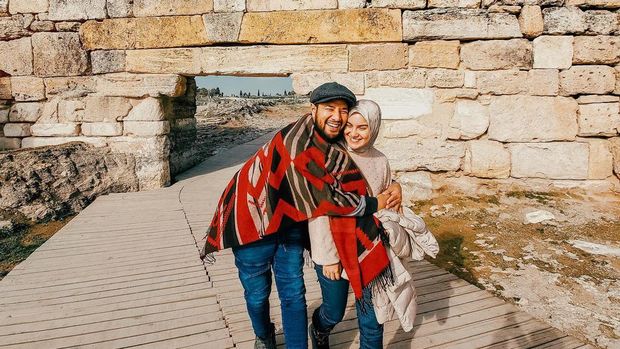 Irish Bella and Ammar Zoni family/ Photo: Instagram @_irishbella_
In the midst of the excitement about the divorce news, an old video of Irish Bella when she was a guest star on Daniel Mananta's YouTube has gone viral again.
On that occasion, this Belgian woman admitted that when she decided to get married she did not love the actor.
"We didn't both fall in love at first," said Irish Bella, quoting from YouTube Daniel Mananta Network on Monday (20/11).
Nevertheless, this beautiful 27 year old actress feels that Ammar Zoni is the answer to her prayers.
The reason is, Irish Bella had the desire to get married and then Ammar Zoni came into her life.
"Because I've been wanting to get married for a long time, I told him I didn't want to play around anymore. So maybe he is the answer to my prayers," he said.
Not only that, Irish Bella also openly admitted that she hated Ammar Zoni.
"Before finally deciding to get married, I really hated him," he said.
This mother of two children then revealed the characteristics of Ammar Zoni that she didn't like. "His appearance is extraordinary, his figure is arrogant," he said.
But unexpectedly, that feeling of hatred suddenly changed. After assuming the status of husband and wife, Irish Bella admitted that their love began to grow.
(naa/naa)
Also watch the following video: