Suara.com – Musician Melly Goeslaw is suspected of having composed the song 'Not Easy', performed by the band Potret, for her mistress, AKBP Enjang Hasan Kurnia.
This allegation was made directly by AKBP Enjang Hasan Kurnia's ex-wife, Masnawati Masud, in a podcast with the Starpro YouTube channel.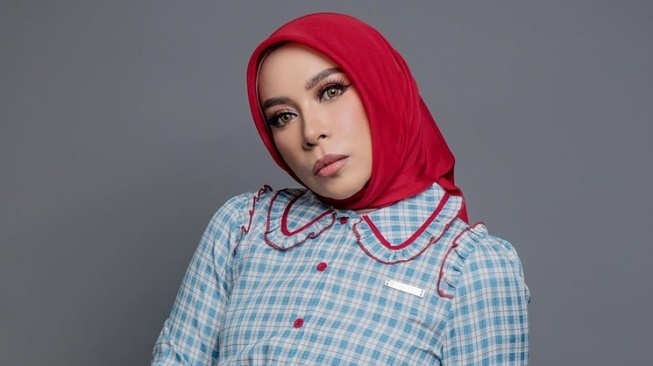 Melly Goeslaw (Instagram/@melly_goeslaw)
Initially, Masnawati described the moment she found her ex-husband's cellphone which was used to communicate with Melly Goeslaw.
"I found my husband's backpack, he often carries it. There was a cellphone there that I had never seen and it only contained one contact. His contact name was 'Mel'," said Masnawati, quoted on Sunday (19/11/2023).
Then, Masnawati matched the contact with Melly Goeslaw's number on her cellphone. It turned out to be true, what AKBP Enjang Hasan Kurnia kept was Anto Hoed's wife's number.
Not only that, Masnawati also found a piece of paper containing rhyming writing which allegedly belonged to Melly Goeslaw.
"And there's something else. I saw there was a sheet and here it was 'Mel'. Well, like this on the cellphone, there are the initials 'Mel'," continued Masnawati while showing the paper and reading it aloud.
When the Suara.com team checked, it turned out that these words were lyrics from the song 'Not Easy'.
The song tells the story of a love relationship that is not easy to carry out because it is unusual and full of challenges.
"Maybe he gave these lyrics to my ex-husband. Then it turns out, after this was launched. At that time this song wasn't launched yet. Oh, it turns out the song is Melly," he added.
Furious, Masnawati added, "So he could have made up their story for the two of them. I'm sorry, this is just my guess."
Masnawati suspected this because she felt she had evidence of the affair between Melly Goeslaw and AKBP Enjang Hasan Kurnia.