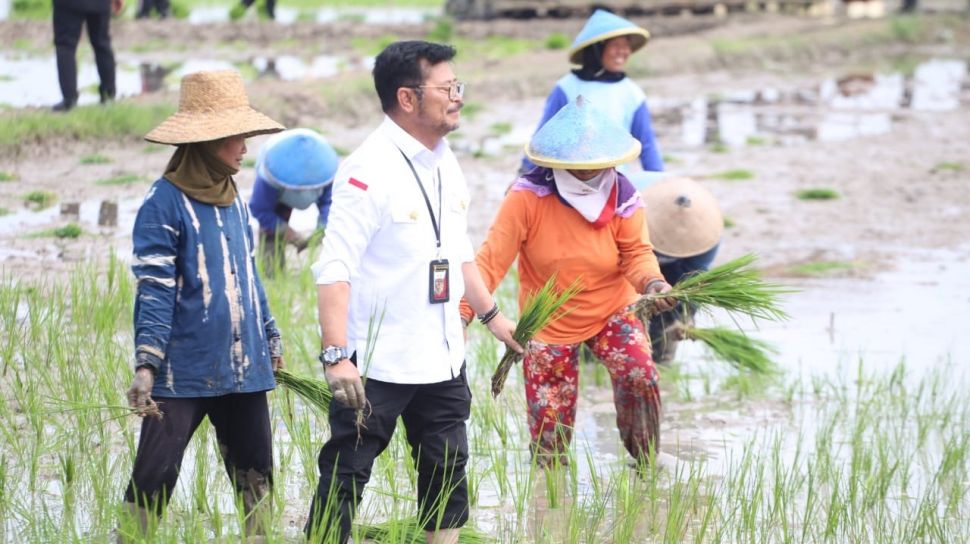 Suara.com – Secretary General of PDIP, Hasto Kristiyanto, reminded that agricultural activities in Indonesia should not be disrupted at this time.
Hasto conveyed this following news that the Minister of Agriculture, Syahril Yasin Limpo (SYL), had been named a suspect by the Corruption Eradication Commission (KPK).
Hasto said that currently farmers are preparing for the planting season. The government, especially the Ministry of Agriculture, must remain focused on carrying out various preparations even though the Minister of SYL is caught in a legal case.
"But what we have to pay attention to now is that soon we will enter the planting period, don't let problems with fertilizer, problems with good, quality seeds, and the irrigation system then be neglected because of these legal issues," said Hasto at the PDIP DPP office. , Tuesday (3/10/2023).
Also Read: Welcoming Megawati's 10th Honoris Causa Title, PDIP Launches Fellowship Program
He also asked the government to look clearly at the development of this case even though there is already various strong evidence related to determining legal status.
"A very important agenda in encouraging farmers to enter this planting season, this cannot be interrupted," he said.
The rest, regarding the ongoing legal process, he left completely to the authorities. Along with that, the program to make the farmers' planting season successful must still run smoothly.
"Because there are fertilizer subsidies, there must be clarity regarding the fertilizer distribution mechanism to farmers, certainty about the weather so that farmers are safe when starting the planting season," he concluded.
Also Read: BREAKING NEWS: Minister of Agriculture Syahrul Yasin Limpo Lost Contact, Jokowi Appoints Deputy Minister of Agriculture as Ad Interim Minister