Suara.com – Celebrity and writer Larissa Chou apparently once considered her second husband, Ikram Rosadi, to be an arrogant man.
This assessment occurred when Ikram Rosadi did not invite employee Larissa Chou to chat during the second meeting.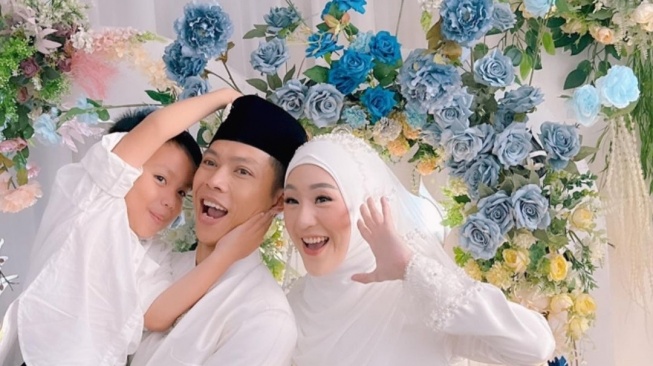 5 Portraits of Ikram Rosadi and Larissa Chou's Children. (Doc: Instagram/LarissaChou)
In fact, at that time Ikram Rosadi, Larissa Chou and their employees were in the same car.
"Second meeting after being introduced. Didn't talk much, didn't make small talk, didn't ask anything related to the past, and didn't speak highly of anything (just kept it in my heart), didn't gossip," wrote Larissa Chou on Instagram Story on Sunday (1 /10/2023).
Also read: Often showing off his togetherness with Larissa Chou and Yusuf, Ikram Rosadi gets hit by Julid: What does he do, sir?
Alvin Faiz's ex-wife added, "And in the car during the journey, I just kept silent, my goodness (crying and laughing emojis). I thought to myself, 'What the hell, boy, it's really arrogant not to invite my employees to chat."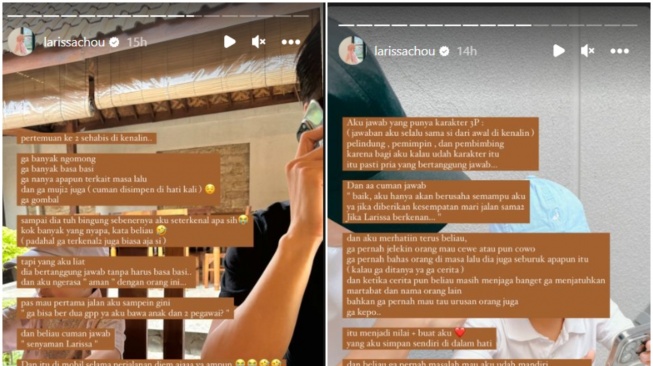 Larissa Chou's upload about Ikram Rosadi (Instagram)
However, Larissa Chou's assessment immediately changed when she found out Ikram Rosadi's true nature.
"But when we arrived at the place to eat, oh my goodness, he was very polite. He gave the menu to my employees and he waited for them to eat, he had to be with my employees," he continued.
During the meal, Ikram Rosadi asked about Larissa's intention to get married and the ideal type of husband for her future wife.
While eating together, Larissa Chou always paid attention to Ikram Rosadi.
Also Read: 9 Portraits of the Togetherness of Yusuf Anak Larissa Chou with Ikram Rosadi, Successfully Melting
"Never badmouthed anyone, be it a girl or a boy, he never talked about people in the past, no matter how bad he was (if he wasn't asked, he wouldn't tell) and even when he told the story, he was still very careful and didn't bring down other people's dignity or name. Even "I never want to know other people's affairs either, I'm not curious," he concluded.
All these qualities made Larissa Chou very confident in choosing Ikram Rosadi as her life partner.
On the other hand, Ikram Rosadi also never questioned Larissa's independent nature.