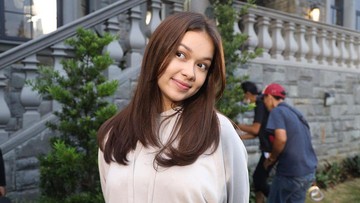 Newsdelivers.com, Insertlive –
The artist with the initials RK was reported to the police by a man named Muhammad Zainul Arifin from the Indonesian Muslim Lawyers Association (ALMI).
RK was reported to be involved in the alleged case of two exciting videos.
"Regarding the making of the LP which was allegedly carried out by a public figure artist with the initials RK. The distribution of videos with immoral content was allegedly carried out by this public figure," said General Chair of the Indonesian Muslim Lawyers Association, Muhamad Zainul Arifin on Monday (2/10).
There are two videos reported by Zainul. One of them confirmed by Zainul was an exciting video played by Rebecca Klopper.
"She (Rebecca) is part of one of those (reported). RK is one of them, he is a public figure so tracing is easier," answered Zainul.
With the disclosure of the report against artist RK, the public immediately put the spotlight on Rebecca Klopper, who was involved in a similar case several months ago.
As is known, Fadly Faisal's lover was caught in an exciting video case that was spread on social media.
The woman who is familiarly called Becca is suspected of making an exciting video by having sexual relations with her ex-boyfriend.
Meanwhile, in the midst of the RK artist case being revealed, Becca still looked relaxed and shared several posts on her social media.
He shared two blurry portraits of himself by including emoticon captions in his uploads.
(Gambas:Instagram)
Apart from that, Rebecca Klopper is also actively sharing uploads on Instagram Stories. Starting from Becca's togetherness with her friends to clothing promotions.
On Sunday (1/10) Becca also reported that the person who spread an exciting video similar to herself had been arrested by the authorities.
Rebecca Klopper also asked for prayers so that the perpetrator would receive appropriate punishment for his actions in distributing this exciting video. Rebecca Klopper feels she has become a victim in this case.
"Please pray that this really bad person gets the appropriate response," said Rebecca Klopper.
(agn/agn)
Also watch the following video: