A number of popular South Korean actors never cease to surprise the public with unexpected happy news. This time, the happy news came from actor Lee Sang Yeob.
On Monday (25/9), Sports Seoul stated that Lee Sang Yeob will marry his non-celebrity girlfriend in March 2024.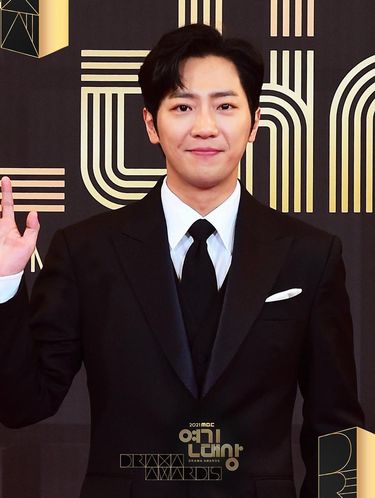 Lee Sang Yeob at the 2021 MBC Drama Awards/ Photo: soompi.com
Reporting from Soompi, Lee Sang Yeob's agency immediately confirmed the news. They explained that Lee Sang Yeob had been preparing for his wedding long ago.
"Hello. This is actor Lee Sang Yeob's agency UB Management Group. We would like to convey our position regarding reports of actor Lee Sang Yeob's marriage starting today.
"As reported today, it is true that Lee Sang Yeob is currently preparing to marry his non-celebrity bride in March next year," Lee Sang Yeob's agency said in a statement as reported by SpoTv News via Naver.
"However, because they have just started preparing for the wedding, we ask for your understanding that we cannot provide detailed information yet. Once the specific schedule is confirmed, we will notify you again. Thank you." said UB Management Group again.
Lee Sang Yeob's agency confirmed the news through a statement. However, the agency cannot provide detailed information regarding the actor's marriage because it is still in the preparation stage. They promised to announce the latest news if there were further developments.
It is known that Lee Sang Yeob is currently starring in the drama My Lovely Boxer (2023) together with Kim So Hye. Not only that, he has also starred in several popular dramas such as Eve (2022), Once Again (2020), and While You Were Sleeping (2017).
Apart from starring in dramas, Lee Sang Yeob has also appeared in the variety show Sixth Sense Season 2 and Season 3 which made his name increasingly known to the public, he was joined by a number of top cast members such as Yoo Jae Suk, Oh Na Ra, Jessi, and Mijoo.
One of the things that makes the audience like Lee Sang Yeob the most is his chemistry with Jessi on the show.
The news of Lee Sang Yeob's marriage to a non-celebrity was indeed surprising for his fans. However, even though many did not expect to be shocked by the news, Lee Sang Yeob's fans still provided support and support for actor Lee Sang Yeob.
Congratulations to Lee Sang Yeob!
—
Want to be one of the readers who can take part in various exciting events at Beautynesia? Come on, join the Beautynesia B-Nation reader community. How to REGISTER HERE!
(yes yes)