Newsdelivers.com, Insertlive –
The world of rock music is back with the presence of a talented musician, Jelusick. This European band has just released their first album entitled Follow the Blind Man on September 29 2023.
This band was formed in 2017 under the label Escape Records. In their first album, there are 11 songs. namely Follow the Blind Man, Animal Inside, Died, What I Want, Acid Rain, Chaos Master, The Great Divide, Fly High Again, Reign of Vultures, The Bitter End and Healer. Jelusick has performed some of these songs in their several appearances at the Rock Nacht Festival in Switzerland and in various cities in Europe.
Interestingly, Jelusick went viral some time ago. The reason is, when holding a concert with Dewa 19, Jelusick performed the song Arjuna by Ahmad Dhani.
Jelusick is fronted by four personnel, namely Dino Jelusick (vocals, keyboard, keytar), Ivan Keller (guitar), Luka Brodaric (bass, backing vocals) and Mario Lepoglavec (drums, backing vocals).
Dino Jelusick as the vocalist admitted that he couldn't choose which one of their eleven singles he liked the most.
"It's hard to separate your own 'children', isn't it? These songs are like babies to us," said Dino, Jelusick's vocalist.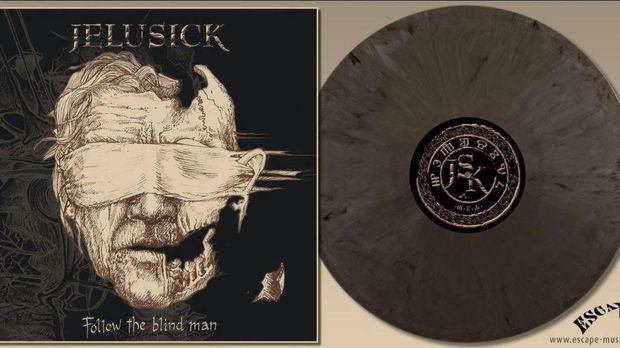 Jelusick/ Photo: Special
In fact, the first version of this album was recorded in 2019 by the band Animal Drive in which Dino and Keller played together. Due to problems with the previous label, the band disbanded but this album was saved and given back to Dino as the owner.
"Now that the band Jelusick is formed, we decided to re-record it and update it with new ideas and some new songs. We recorded it over four months and we are very happy with the results. We love the production process and we are happy that this album has been received so well there are lots of good criticism from popular music magazines," explained Dino.
There are still many stories behind the release of Jelusick's first album. Like when Dino and his friends started a tour of Europe with only one song that had been released under the auspices of their previous record label which often made things difficult for them. But most importantly, in his appearance on stage. Jelusick features a mix of hard/heavy/progressive with blues elements. This shows that Jelusick is a versatile band that combines musical ability with past musical experience, which makes this band able to stand.
"We don't follow a pattern, we don't calculate what should be more successful and how we can sell more music and CDs. We just study music and each of us gives the best technically and emotionally," said Dino, said Dino .
Now, with the release of their first album, Jelusick has the principle that when we work on musical works of art that prioritize our emotions, so much energy and musical ability, we will be very happy when we hear the results of our months of hard work. When hearing how the four of us relate to each other in a song.
For Insertizens who are curious about Jelusick's songs, you can visit his Instagram account @jelusick_official and listen directly to the songs from Jelusick's first album on Spotify, Apple Music and Jelusick's YouTube.
(mortgage/mortgage)
Also watch the following video: