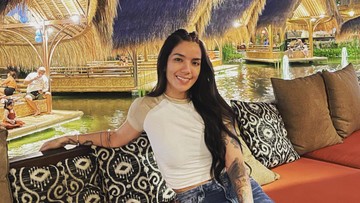 Newsdelivers.com –
Actress Sheila Marcia recently announced her fifth pregnancy. Dimas Akira's wife apparently experienced placental abruption at the start of her fifth pregnancy, Mother.
Some time ago, Sheila experienced spots after working with her husband. After being checked by a doctor, the fetus' condition was fine, but she experienced placental abruption. As a result of this condition, Sheila had to take bed rest.
"There are levels of placental abruption. Coincidentally, mine (the placenta) didn't come off half way. Finally, the doctor told me to go on bed rest," said Sheila on YouTube
Sheila Marcia & AwesomeFam. HaiBunda has obtained permission to quote this content.
ADVERTISEMENT
SCROLL TO CONTINUE WITH CONTENT
After bed rest, Sheila returned to the doctor to check the condition of her pregnancy. This 34 year old woman was accompanied by her husband, Bunda.
"We want to check up on Mama Sheila's womb again, to check whether the baby is okay, because last time we checked, it was called placental abruption, so the umbilical cord had fallen off. Hopefully now everything is fine "Just so we can finish some of the pending work," said Dimas.
Sheila also underwent an examination to ensure that the fetus and placenta were healthy. The happy news came because the test results showed that Sheila and her fetus were in healthy condition, Mother.
The doctor even allowed Sheila to return to her activities. However, she was not allowed to work too hard during pregnancy.
"The results, thank God, the baby and Sheila are normal," said Dimas.
"The mother is also healthy and able to carry out activities, there is no risk of bleeding or anything that would endanger me and the baby. She can work but she can't pay in installments, she can't think too much," added Sheila.
In her last upload, Sheila was seen returning to work as a disk jockey (DJ). It is currently known that Sheila's pregnancy has entered the second trimester.
Sheila's placental abruption can indeed occur in every pregnancy, Mother. So what are the causes and risks, and how to overcome them?
You can read more on the next page.
For mothers who want to share about parenting and get lots of giveaways, come join the HaiBunda Squad community. Register click HERE. Free!