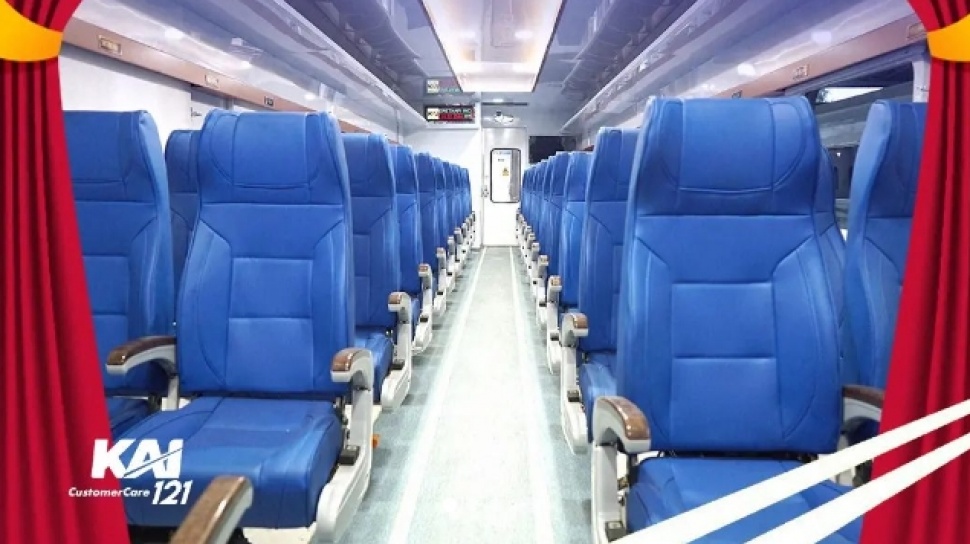 Suara.com – PT Kereta Api Indonesia (Persero) or KAI has started operating a new train for economy class with the name New Generation Economy Train. This new economy class train feels like executive class because it uses seats that can recline, there are no upright seats.
Meanwhile, at the beginning this new train was operated for the Jayabaya train connecting Pasar Senen Station – Malang.
So, with the presence of this new executive class train, how much will the fare be charged?
PT KAI's Commercial Director, Hadis Surya Palapa, confirmed that this change in service on economy class trains would not result in a large increase in long-distance train ticket prices. He said that at least the increase in ticket prices was only tens of thousands of rupiah.
Also Read: Get ready! Starting September 26, the Jayabaya train will no longer use upright seats
"The price increase is around IDR 30 thousand compared to (ticket prices) before modification for each subclass," he said at Pasar Senen Station, Newsdelivers.com, quoted on Wednesday (27/9/2023).
Hadis continued, this increase in ticket prices is also in accordance with the facilities provided by KAI to passengers. Starting from a 2-2 chair formation, to using a sitting toilet.
Economy trains which previously had a capacity of 106 seats with a 3-2 formation, perpendicular backrests and facing each other, are gradually being replaced with economy trains with a capacity of 80 seats with a 2-2 formation and no longer facing each other.
Now KAI is carrying out the latest innovation by presenting the New Generation Economy Train, where the number of seats has become 72 seats, so that the leg room is wider. Apart from that, the type of chair also uses the captain seat type which makes customers more comfortable when leaning and can be adjusted to the tilt (reclining) and can be adjusted in the direction of the train's speed or facing (revolving).
"KAI would like to thank loyal customers who have provided a lot of criticism, suggestions and input for continuous improvements in KAI services in all lines. One of them is through modifications to the New Generation Economic Train," added Hadis.
Also read: How to get cheap car tickets through KAI Expo 2023
Apart from the seats, upgrades were also made to the train interior by adding a Public Information Display System (PIDS) which can display the clock and temperature. The interior of the train has also been modified to resemble executive trains, such as the shape of the trunk and brighter interior nuances. Not only that, modifications were also made to the toilet with a more luxurious feel and using a sitting toilet. There is also a place of worship on the restoration train.
The New Generation Economic Train is the result of modifications made by KAI at Balai Yasa Manggarai (KAI's railway facilities maintenance site in Manggarai, South Newsdelivers.com). Currently there are 12 economic trains that have been successfully modified at Balai Yasa Manggarai since April 2023.
With the operation of the New Generation Economic Train, the Jayabaya train has become 4 executive trains (K1), 5 new generation economic trains (K3 NG) and 1 power dining train (MP3).
The Jayabaya train's travel schedule for the Pasarsenen – Malang connection is departing from Pasarsenen at 17.25 and arriving in Malang at 06.20. For Malang – Pasarsenen connections, depart from Malang at 12.30 and arrive in Pasarsenen at 01.38.