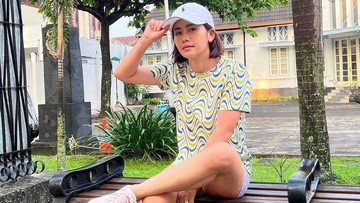 Newsdelivers.com, Insertlive –
Food vlogger Farida Nurhan received many harsh comments after revealing her personal identity and insulting Codeblu.
The dispute between the woman known as Omay and Codeblu was even reported to the police.
Due to this dispute, the public once again brought up Farida Nurhan's past. Many people share old photos of Omay before having plastic surgery and when Omay first became a food vlogger.
Apart from that, Farida Nurhan has now been accused of causing people's businesses to close because of her review.
This was revealed through one of the netizens' comments on social media. The netizen complained that Farida's actions were considered to be too involved in the Codeblu and Warung Nyak Kopsah issues.
The netizen even brought up the issue of Warung David which was said to have closed after receiving a review from Farida Nurhan.
"But it's not your business. That's the business of the buyer and the shop owner. If there's a third person, it's called the devil and the stove. That's not the child's business. Remember you once reviewed at David's shop? That business also closed because of you. Do you remember? Come on, come on, let's go. "Don't be a stove all the time. It's embarrassing to say that people pretend to understand FNB. Even if you graduated, let's just correct it. Remember, don't be a stove," wrote the account @yan***.
The netizen's comments also received attention and a direct response from Farida Nurhan.
"It's a different case, sir, very different, super very different, please look into the problem again, I've been taken to court and I've told you carefully, it's really different. Thank you, thank you," replied Farida Nurhan.
Apart from that, other netizens also mentioned Farida Nurhan's action in giving a scathing review of Al, El and Dul's snacks.
"In the past Farida pnh julid snack al el dul then commented about the rujak ulek sis," replied the account @nip***.
(agn/agn)
Also watch the following video: