Suara.com – The coach of the Indonesian U-24 National Team, Indra Sjafri, immediately indicated that he would reserve Titan Agung after officially calling Ramadhan Sananta to the squad.
Ramadhan Sananta was called by Indra Sjafri ahead of the Indonesian U-24 National Team playing their round of 16 match at the 2022 Asian Games against Uzbekistan.
The Persis Solo striker was actually included in the list of 22 Indonesian U-24 national team players but was absent from all group phase matches because his club did not let him go.
Now, after the U-24 Indonesian National Team has qualified for the top 16 via the best third place from Group F, Indra Sjafri has officially recalled Sananta.
Also Read: Indonesia vs Uzbekistan National Team Schedule in the Top 16 of the 2022 Asian Games: Kick-off, Watch Link and Live Broadcast
"This team needs players like Sananta. "Because currently we only have 20 players out of the 22 players who have been registered," said Indra Sjafri, quoted from the official PSSI website, Tuesday (26/9/2023).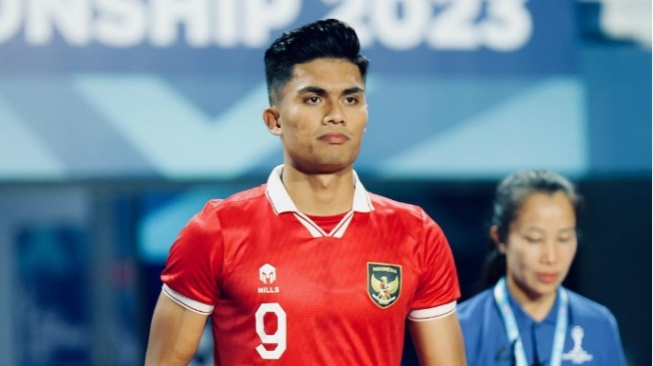 Portrait of Ramadhan Sananta. (Instagram/m.ramadhansn)
Ramadhan Sananta immediately left Indonesia for Hangzhou, China on Monday (25/9/2023) evening and is expected to have joined the Garuda Muda squad today.
Sananta's presence means the U-24 Indonesian National Team has more options in the striker position. Previously, only Titan Agung was a pure striker type.
The summoning of Sananta threatened the position of the Great Titan. Team manager Endri Erawan also indicated that Indra Sjafri might be a substitute for the Bhayangkara FC striker.
"We really need Sananta, because we only have one pure striker, namely Titan. He also needs rest to restore his condition, to be fit again," said Endri.
Also Read: Minus Sananta's Ramadhan, which was 'hijacked' by the Indonesian National Team, Still Aiming for Victory Against Persija
The Indonesian U-24 national team is now preparing to face the round of 16 against Uzbekistan on Thursday (28/9/2023) afternoon WIB at the Shangcheng Sports Center Stadium, Hangzhou.