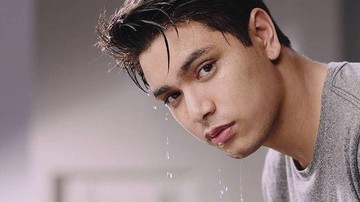 Newsdelivers.com, Insertlive –
The Pratama couple Arhan and Azizah Salsha are still a hot topic of conversation among netizens. Many people are highlighting their partner's new life as husband and wife.
Even though many people provide support, there are still a number of netizens who suspect that Azizah, who is familiarly called Zize, has not moved on from her ex-boyfriend, Philo.
Azizah Salsha was suspected of still saving photos and videos with Philo on her personal social media.
However, recently a photo circulated showing Philo embracing a woman who is thought to be his new girlfriend.
Philo's upload was then shared by the TikTok account @zizarhann21.
"It turns out that Philo has a new girlfriend. Finally he has a new one, he won't disturb our new bride," wrote the account owner in the caption.
A number of netizens praised the woman suspected of being Philo Paz Armand's girlfriend.
"CAKEP ABISSS, GET MARRIED IMMEDIATELY LET YOUR SIDE DOES HAVE CONVICTIONS," wrote @qe***.
"His girlfriend is really cute," added another netizen with the account @dl***.
There were also netizens who nudged Zize, saying that the celebrity born in 2003 had not moved on from Philo.
"Illopaz has moved on, but Zize gamon," said the account @af***.
"Gamon services (failed to move on) around kaka @azizahsalshaa," said @si***.
"Well, this just fits, both of them look mature," commented the account @se***.
Philo and Zize were in a relationship in 2022. However, their relationship ended in May 2023 because they did not have the blessing of their parents.
(Zalsabila Natasya/syf)
Also watch the following video: