Newsdelivers.com, Insertlive –
The family of the Minister of Tourism and Creative Economy (Menparekraf), Sandiaga Uno is happy.
His eldest daughter, Aneesha Atheera Uno, was officially married to the man of her choice, Panji Bagas Dwiprakoso, on Sunday (24/9).
Atheera and Panji's wedding ceremony was held at the Al Hikmah Mosque in New York, United States.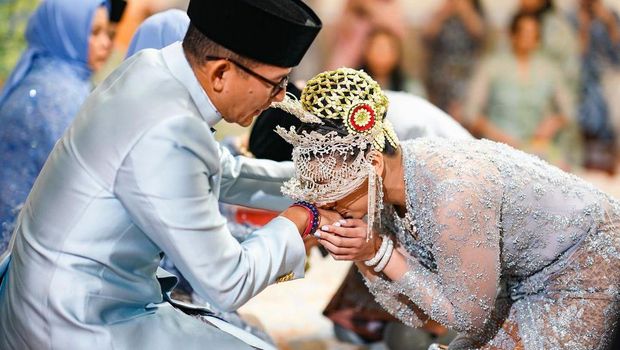 Atheera and Panji Bagas Wedding/ Photo: instagram.com/sandiuno
Sandiaga Uno uploaded happy moments from his daughter's wedding on his Instagram account.
The couple's acceptance ceremony took place full of solemnity and excitement, accompanied by the beautiful raindrops.
Sandiaga Uno held his son-in-law's right hand tightly and married his daughter to Panji in front of the Imam of the New York Islamic Center, Ustaz Shamsi Ali as the celebrant.
Not only the ustaz, there were also Rosan Roeslani as the Indonesian Ambassador to the United States and Ananto Harjokusumo.
The minister looked very emotional to see that his little daughter had now become the wife of the man of his choice.
"As a father, being able to take his daughter to marriage is a very extraordinary moment. There are mixed feelings of emotion and happiness. However, God willing, I sincerely bless Atheera's sister for a new life with the man of her choice," said Sandiaga Uno, quoting from his Instagram on Sunday ( 9/24).
Panji Bagas Dwiprakoso married Sandiaga Uno's daughter with a dowry of 75 grams of precious metal and 2,309 US dollars or the equivalent of Rp. 35,459,428.
This entrepreneur and politician's post immediately flooded with congratulations to the newlywed couple.
"We're also happy, sir," said the account @isy***.
"Congratulations sir on your daughter's wedding," commented the account @may***.
(naa/naa)
Also watch the following video: