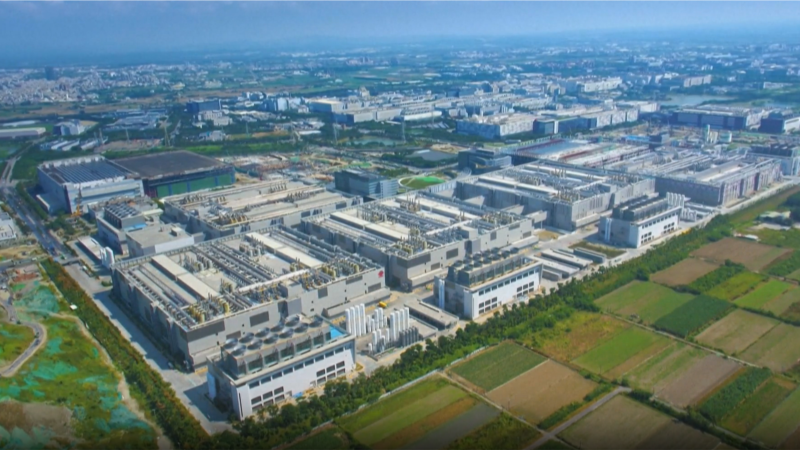 Earlier this year, Taiwanese semiconductor giant TSMC announced that it was delaying the opening of a computer semiconductor factory in the state of Arizona due to a shortage of skilled workers. But as VOA correspondent Levi (Livaj) Stallings reports during a visit to Taiwan this week, Arizona Gov. Katie Hobbs told officials the project is back in the works and no further delays are expected.
During meetings with officials in Taiwan, Arizona Gov. Katie Hobbs said she did not expect further delays in the opening of Taiwan's TSMC semiconductor plant in Phoenix.
In July, TSMC announced that it would delay the opening of the plant from 2024 to 2025 due to a lack of specialized workers. This will be one of two plants the Taiwanese firm has planned to build in Arizona, at a cost of $40 billion.
Ms Hobbs said Arizona is proud to have been chosen to build them.
"Arizona and Taiwan have a partnership rooted in advanced technology and shared ideals. This bond has been built over decades of mutual support and includes cultural, economic, academic and even national defense cooperation," says Arizona Governor Katie Hobbs.
Taiwan President Tsai Ing-wen said the new factory is essential for continued cooperation.
"With the construction of the factory in Arizona, these joint efforts between Taiwan and the United States will help us promote business growth and also create more secure supply chains," said Taiwan President Tsai Ing-wen.
The 'TSMC' firm is the world's largest semiconductor manufacturer and serves major customers such as 'Apple' and 'Nvidia'.
In Arizona, TSMC has nearly 12,000 workers, said Arizona construction union spokeswoman Brandi Devlin.
"Unions in Arizona, which include plumbers and plumbers, electricians, sheet metal workers, iron workers, have all been able to fill in the necessary jobs. When contractors go to the union and say, 'We need any number of pipes this week,' we've been able to meet those requests. The delay was caused by the fact that 'TSMC' uses a technology that is not used in any other factory," says Ms. Devlin.
Governor Hobbs says state officials are in separate talks with TSMC to build facilities for advanced semiconductor packaging, which would lower costs even further.