Korean dramas have been entertaining fans for a long time over the years. Many Korean drama titles make an impression and are often re-watched, especially dramas released in 2013 which are ten years old this year.
Several Korean dramas released in 2013 were very popular and had high ratings. Having various genres, here are five popular Korean dramas that will be 10 years old in 2023.
The Heirs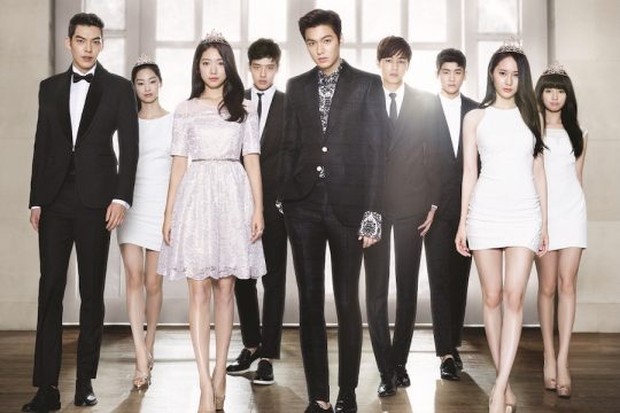 The Heirs / Foto: Soompi.com
The drama "The Heirs" is very popular even now. Tells the story of Cha Eun Sang (Park Shin Hye), a middle school student who has economic difficulties, who then meets Kim Tan (Lee Min Ho), a very rich man, son of a chaebol family.
Apart from the cliche love story of a rich man and a poor woman, this drama has a high rating and to this day the scenes in it are widely liked and are very iconic.
Moreover, the cast of "The Heirs" have now become big stars in the world of Korean entertainment, such as Kim Woo Bin, Park Hyung Sik, Krystal, and many more.
This drama managed to achieve a rating of 7.5 on the IMDB site.
My Love From the Star
My Love From the Star / Foto: Soompi.com
"My Love From the Star" has always been the most iconic and popular Korean drama to date. The unique storyline and talented and popular cast make this drama very memorable among fans.
Do Min Joon (Kim Soo Hyun) is a man from the stars who has lived on earth for 400 years. He is neighbors with Chun Song Yi (Jun Ji Hyun), a moody superstar, known for frequently throwing tantrums and getting angry easily, who later becomes Do Min Joon's lover.
This drama received a rating of 8.2 according to the IMDB site.
Master's Sun
Master's Sun / Foto: Soompi.com
"Master's Sun" tells the story of Tae Gong Shil (Gong Hyo Jin), who can barely sleep at night because he is constantly disturbed by ghosts and haunting spirits.
The only person who can be her protector is businessman Joo Joong Won (So Ji Sub), who makes her unable to see disturbing ghosts when he touches her.
Gong Hyo Jin and So Ji Sub's chemistry makes this drama very iconic and popular to this day. Not only does it focus on romance, but some of the stories that make this drama are also touching, making many fans cry.
Not only that, this drama also scored a rating of 8.1 based on the IMDB site, you know.
Reply 1994
Reply 1994 / Foto: Soompi.com
The "Reply" series has always been popular and is a fan favorite to watch again, including "Reply 1994" which is ten years old this year.
Set in 1994, this drama focuses on Sung Na Jung (Go Ara), where her family runs a boarding house that accommodates six friends. Those who were initially just friends, slowly have turmoil and a confusing love triangle.
"Reply 1994" will keep anyone who watches curious and cool with the deep friendship and family of the characters.
"Reply 1994" itself achieved a rating of 7.7 according to the IMDB site.
Empress Ki
Empress Ki / Photo: Soompi.com
"Empress Ki" stars Ha Ji Won as the main character who is married to Emperor Toghun Temur (Ji Chang Wook). This sageuk drama is a fictional story about the life and times of the famous Empress Ki, who rose from the rank of palace maid to empress.
There is also her relationship with her first love Wang Yoo (Joo Jin Mo), King Chunghye of Goryeo, who she never forgot. "Empress Ki" is also a sageuk drama that is often re-watched, and is ten years old now with a rating of 8.4 on the IMDB site.
Those are the five popular Korean dramas released in 2013 which are now ten years old. Have you watched it all, Beauties?
—
Want to be one of the readers who can take part in various exciting events at Beautynesia? Come on, join the Beautynesia B-Nation reader community. How to REGISTER HERE!
(yes yes)