Newsdelivers.com, Insertlive –
1. Jessica Mila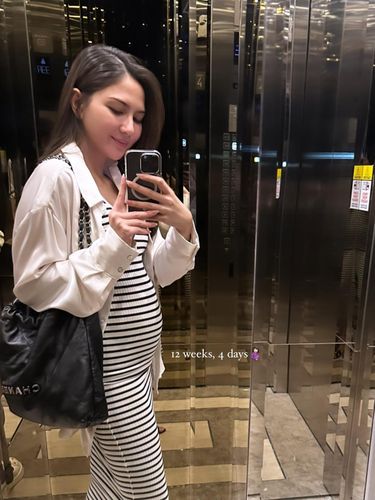 Jessica Mila/ Photo: Instagram @jscmila
Jessica Mila brings happy news about her first pregnancy.
This was expressed by Jessica Mila via her Instagram page which was greeted with reactions from a number of netizens and fellow artists.
In the upload, Jessica Mila appears to tell her husband, Yakup Hasibuan, and all her family members about her pregnancy.
Apart from that, he also showed the moment he was going to the doctor to see his future baby.
"My heart is brimming with love, just like my growing belly. We hope you can continue to be part of this journey, giving the best prayers, encouragement and love to both of us and our little one who will arrive soon. Can't wait to share this incredible journey with all of you!," wrote Jessica Mila.
2. Angel Pieters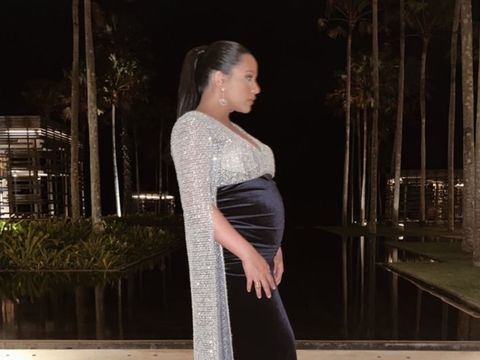 Angel Pieters/ Photo: Instagram/@angelpieters
Angel Pieters is also one of the artists who announced her pregnancy in 2023.
This was announced by the singer who graduated from a singing talent search event via an Instagram upload.
In this short upload, Angel shows a number of moments when he underwent a doctor's examination while in New York, United States.
"Still feels surreal that a little human is growing inside of me. Our heart is filled with abundance of joy and extreme gratitude to God. Mohon doanya Om dan Tante semuanyaa!," tulis Angel Pieters.
Angel Pieters also revealed that she never realized she was pregnant.
"January married, and actually my husband and I are really looking forward to having kids, but because of one and two things we were thinking maybe have it next year since the two of us can spend a lot of time together. No rush," wrote Angel Pieters.
3. Valencia Tanoesoedibjo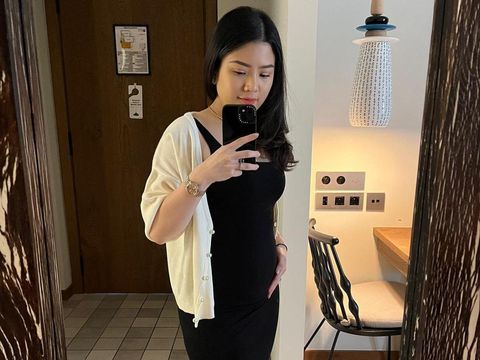 Valencia Tanoe and Kevin Sanjaya/ Photo: instagram.com/valenciatanoe
Married to Kevin Sanjaya, Valencia Tanoesoedibjo brings happy news about the pregnancy of her first child.
The news of Valencia's pregnancy was first announced by her through an Instagram upload last August.
"One month into our marriage, God gave us the most wonderful gift. Feeling so thankful, happy and blessed. Baby girl, we can't wait to meet you this coming January 2024. Know that you are loved and that you will always have mom and dad rooting for you," tulis istri Kevin Sanjaya itu.
4. Kiki Amalia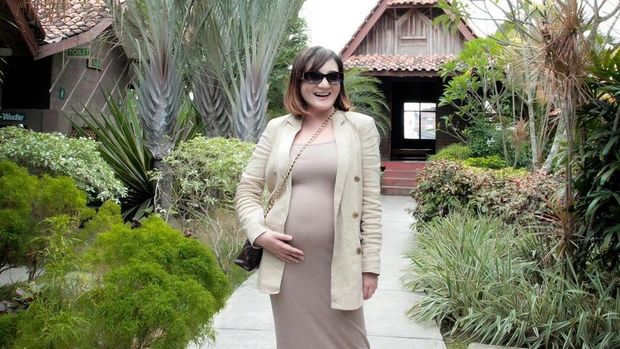 Kiki Amalia/ Photo: Instagram @kikiamaliaworld
Having experienced failure in marriage, Kiki Amalia did not expect to experience her first pregnancy.
Interestingly, Kiki Amalia felt her first pregnancy when she was 41 years old.
In an Instagram account upload, Kiki Amalia showed the moment she checked her future baby.
"We've been keeping a little secret! Thank God I'm #15weekspregnant. Pray for the best, friends," Kiki Amalia wrote.
(dis/dis)
Also watch the following video: