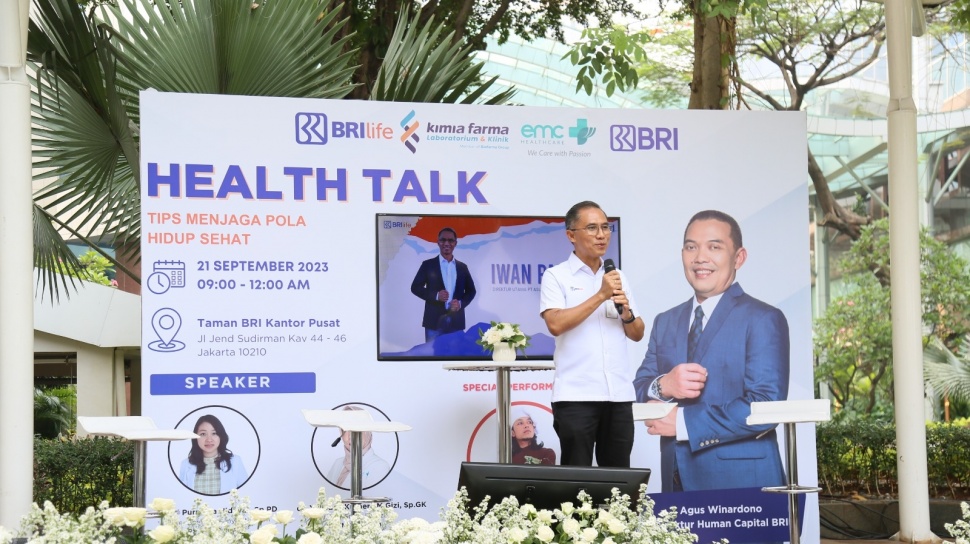 Suara.com – Each individual's lifestyle is greatly influenced by daily habits or lifestyle and it is these habits that will have an impact on body health in the long term.
For this reason, everyone is encouraged to adopt a healthy lifestyle, so that it has a positive impact on physical and mental conditions, which will support daily activities and productivity.
A healthy lifestyle is a long-term commitment to maintain or do several things to support body functions, so that they have a good impact on health.
In order to make this happen, there are several efforts that can be made to adopt a healthy lifestyle, for example; maintaining healthy food intake with diet and nutrition, exercising, doing positive activities to avoid stress, and much more.
Also Read: Equity Above IDR 4 Trillion, BRI Life Awarded Best Life Insurance 2023
Referring to this, BRI Life Insurance is committed to helping socialize healthy lifestyles, especially within BRI Group employees and also customers, through an event entitled "HEALTH TALK: HEALTHY LIFESTYLE with BRILife".
This activity is a synergy between BRI Life and its parent company PT Bank Rakyat Indonesia (BRI), EMC Hospital and Kimia Farma Clinic.
The activity, which was packaged in the form of a health talk show, was held at the BRI Head Office, Newsdelivers.com, discussing themes around healthy lifestyles that can be implemented in everyday life.
BRI Bank Human Capital Director Agus Winardono was also present to deliver the opening speech at the event, besides the main resource person; Dr. Sari Purnama Hidayat, Sp.PD, and dr. Yuliana Kusaeri, M. Gizi, Sp. NO.
According to BRI Human Capital Director Agus Winardono, this activity is a form of collaboration between the financial ecosystem and the health ecosystem to create access to good health services for the community, especially BRI workers.
Also Read: The Growth of Bungbulang MSMEs in Garut Regency is Increasingly Vibrant and Measurable, Through the BRI Life Sharing Program
BRI as a business entity that entrusts health protection to BRI Life Insurance, in this activity jointly educates employees to live a healthy lifestyle.