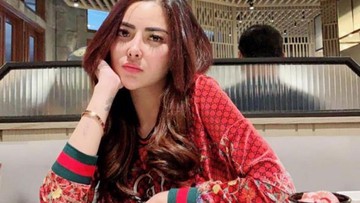 Newsdelivers.com, Insertlive –
Ayu Aulia is suspected of being the third person who caused the destruction of Gege Fransiska and Dheri Hero Rianto's household. However, until now Ayu Aulia has not provided clarification regarding the suspicion that she was having an illicit relationship with Gege Fransiska's husband.
Gege Fransiska actually openly attacked Ayu Aulia and said she had stolen her husband.
This can be seen from Rumpi Trans TV's latest upload on Instagram. In the upload, it is known that Ayu Aulia was invited to the Trans TV Rumpi program to provide clarification regarding this problem.
In the comments column uploaded by the Rumpi Trans TV Instagram account, Gege Fransiska was seen firmly expressing his frustration and emotions towards Ayu Aulia.
Gege admitted that he was disappointed because he was betrayed by Ayu Aulia. He also said that Ayu Aulia was shameless in appearing in the media after destroying her household.
"You're evil, pretty!!!!!" wrote Gege Fransiska in the comments column uploaded by @rumpi_ttv.
"It hurts!!! You have no shame, you're beautiful! I was the one who was good with you and got stabbed too! We went out four times with our respective partners, knowing that you wanted to be with my husband too!" he continued.
Gege Fransiska also accused Ayu Aulia of only looking for a stage by appearing in the media after the excitement about her being Dheri Hero Rianto's affair.
"Najisssss this l***e is really looking for a stage," he said.
Gege also revealed that Ayu had been given a car by Dheri Hero Rianto.
"He had given me a loan of a Glory car to my husband, but it was damaged by his girlfriend, Abhi. It turned out that this beautiful girl was playing with my husband, so he wanted to negotiate where to place it and what car he wanted," he concluded.
Previously, Gege Fransiska admitted that she had been thrown out of the house after exposing her husband's affair with a woman with the initials AA, who was suspected to be Ayu Aulia.
(mortgage/and)
Also watch the following video: