Hi Beauties! Did you know that the skin on your feet is a part of the body that is prone to problems? Apart from using inappropriate footwear, there are several other factors that can cause your feet to peel.
Let's look at some of the common causes according to experts quoted from the Women's Health page.
1. Fungal Infection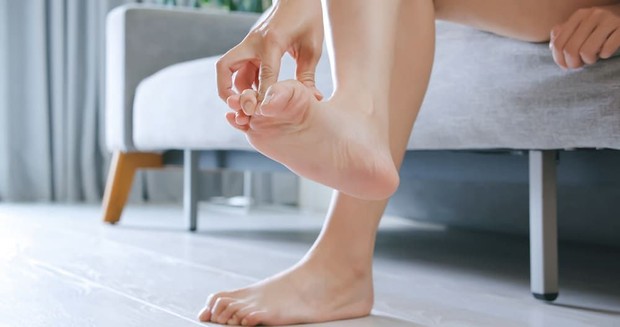 Fungal infection/ Photo: Pinterest.com/ Liquid and solids
Peeling skin on the feet can be caused by a fungal infection, also known as tinea pedis or ringworm. Fungal infections of the feet usually occur between the toes, in areas that are moist and warm.
This fungus can cause itching, inflammation, and peeling skin. If you experience these symptoms, you should immediately consult a doctor to get the right treatment.
2. Sunburn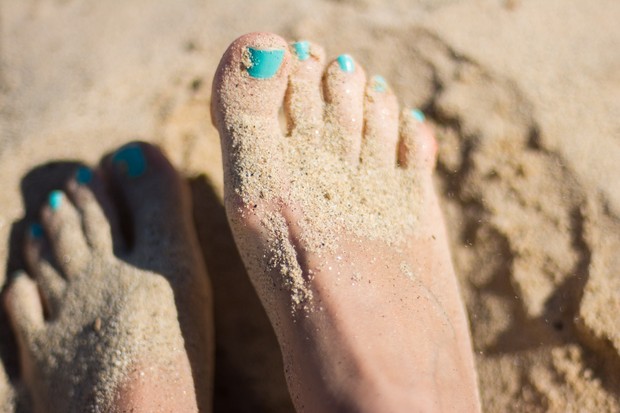 Exposed to the heat of the sun/ Photo: Unsplash.com/ Juja Han
In addition, exposure to excessive sunlight can also cause the skin on the feet to peel. Too much exposure to the sun without adequate protection can make the skin dry and flaky.
As with most sunburns, you can apply aloe vera gel to the affected area once a day and use a moisturizing cream twice a day. However, to prevent this, make sure you always use sunscreen when doing outdoor activities to protect your skin from the bad effects of UV rays.
3. Improper Footwear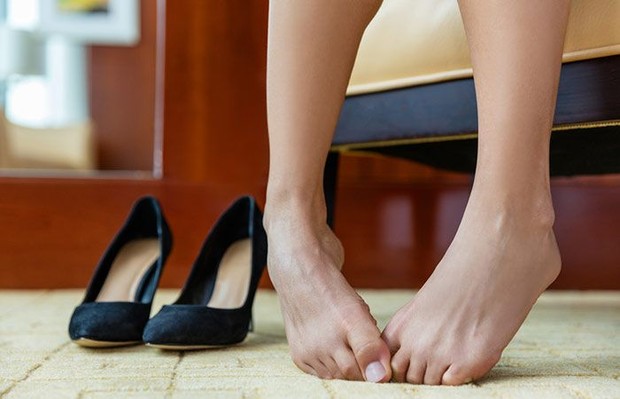 Inappropriate footwear/ Photo: Pinterest.com/ Stylecraze
Did you know that choosing and using inappropriate footwear can also be the cause of your feet peeling? When you wear footwear that doesn't fit or is too narrow, the pressure exerted by the footwear can cause the skin on your feet to become irritated and peel.
Make sure you choose footwear that suits the size and shape of your feet. In addition, avoid wearing footwear that is too tight or made from materials that do not absorb sweat, because this can increase the risk of peeling of the skin on your feet.
4. Eczema
Eczema/ Photo: Unsplash.com/ Jan Romero
One skin condition that often causes the skin on the feet to peel is eczema. Eczema is a skin condition characterized by dry, red, and itchy skin. In severe cases of eczema, the skin on the feet can also peel.
If you have eczema symptoms, it is important to consult a dermatologist for proper diagnosis and treatment.
5. Dehydration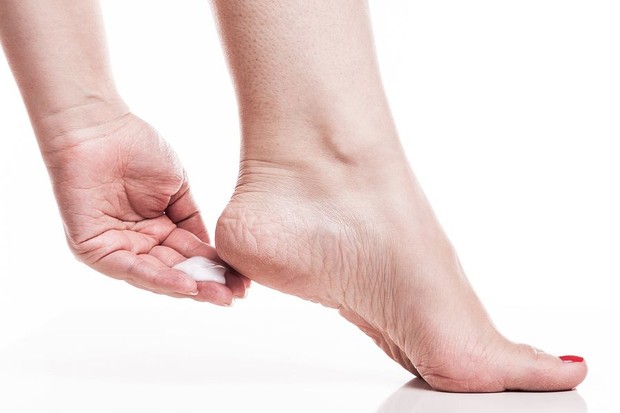 Dehydration/ Photo: Pinterest.com/ Seasonal Joy
Lack of fluid intake or dehydration can have a negative impact on the health of your skin, including the skin of your feet. When the body lacks water, the skin becomes dry and prone to peeling.
Make sure you drink enough water every day so that your body stays well hydrated. Apart from that, avoid consuming drinks containing caffeine and alcohol which can cause dehydration.
6. Psoriasis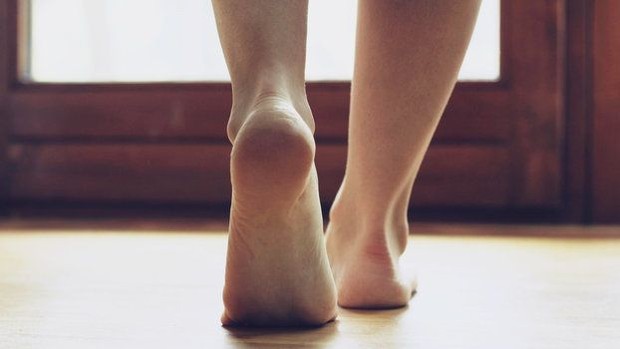 Psoriasis/ Foto: Pinterest.com/ Instyle
Psoriasis is an autoimmune disease that affects the skin and can cause excessive peeling. If you have a history of psoriasis, you will most likely also experience peeling skin on your feet. It is important to consult a doctor to plan appropriate treatment and minimize the symptoms that appear.
Dermatologists will usually recommend that you use a moisturizer such as Vaseline petroleum jelly or a similar moisturizer. Dermatologists sometimes recommend that you apply this moisturizer to your skin, cover it with a sock, and leave it on overnight.
In maintaining healthy foot skin, beauties need to pay attention to the factors above which can cause peeling. If you experience skin problems that are severe or don't get better, immediately contact a dermatologist to get the right treatment.
____
Want to be one of the readers who can take part in various exciting events at Beautynesia? Come on, join the Beautynesia reader community, B-Nation. How to REGISTER HERE!
(laugh/laugh)