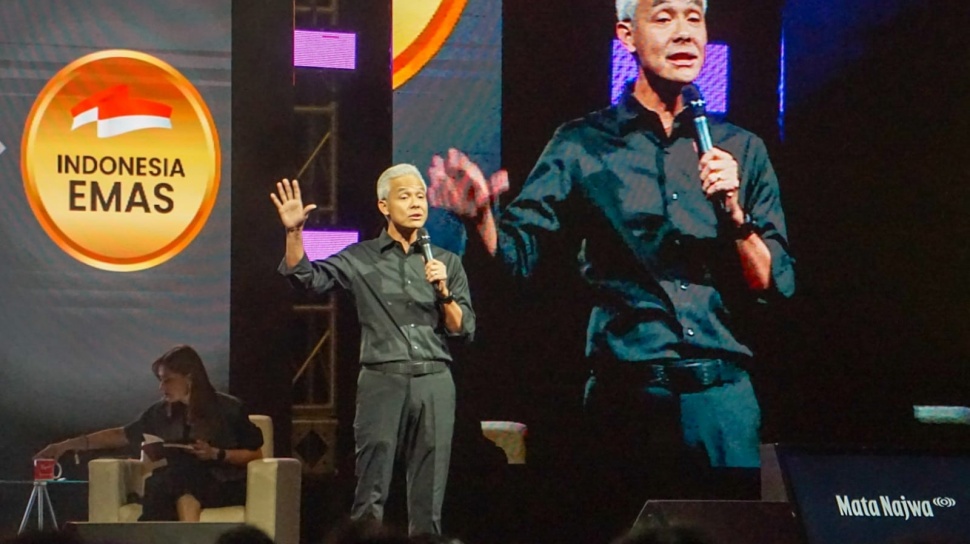 Suara.com – A number of names have been mentioned as potential candidates for President (Bacapres) Ganjar Pranowo, but up to now there is no certainty about who will be the candidate for vice president (bacawapres).
Even so, Deputy Chair of the National Winning Team (TPN) Ganjar Pranowo, Benny Rhamdani, said that determining the name of the vice presidential candidate would be determined by a number of important figures in the coalition supporting Ganjar.
"That (Ganjar's running mate) will be decided by the 'gods', namely the party chairmen and Pak Jokowi," he said as quoted by Antara on Wednesday (20/9/2023).
A number of general chairs of these political parties include PDI Perjuangan General Chair Megawati Soekarnoputri, PPP Acting General Chair Muhamad Mardiono, Perindo Party General Chair Hary Tanoesoedibjo, and Hanura Party General Chair Oesman Sapta Odang.
Also read: Asked about the opportunity to have a duet with Prabowo in the 2024 presidential election, Ganjar said this
Benny continued, as a successful PDIP cadre, it is impossible for Jokowi to be left behind by Megawati in important decisions.
"Yes, PDIP didn't want to, so we withdrew Pak Jokowi," he said.
Benny also said that there are still a number of names who have the opportunity to accompany Ganjar Pranowo, such as Erick Thohir, Sandiaga Uno, Andika Perkasa, and Mahfud MD.
TPN itself, according to him, still considers the blessings of the earth and sky.
Because of this, he asked the public to be patient in waiting for the candidate for vice presidential candidate who is considered to be a surprise in the 2024 presidential election.
Also Read: Megawati, HT, Mardiono and OSO Not Participating in Routine Meetings of Political Parties Carrying Ganjar, PPP: This is Just a Technical Agenda
"What is certain is that whoever the vice presidential candidate will be decided will certainly have the blessing of heaven and the blessing of the earth," he said. (Between)