Suara.com – Gresta Fransiska alias Gege Fransiska again confides about her household with Dheri Hero Rianto, who was caught having an affair with a woman with the initials AA and is suspected to be Ayu Aulia.
Surprisingly enough, from his deleted story, it turns out that Gege is his second wife. He admitted that having the status of a second wife was not an easy thing.
"10 years is not a short time to be a second wife, it's not easy either. Because being a second wife, don't expect it to be a priority," said Gege Fransiska in his Instagram upload, Wednesday (20/9/2023).
This sexy model and artist said that her marriage to Rianto was at its lowest point. At that time, her husband's business went bankrupt and he had to become the breadwinner.
Also read: Putting your own face on your child's wedding souvenir perfume, Hotman Paris apparently wants to sell it
"I had to go through a lot of difficulties when I was with him. 5 years collapsed and I had to do everything myself, I went through loans and oddities in life," said Gege.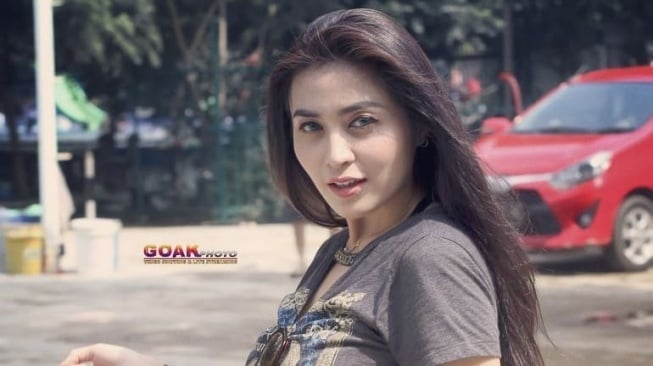 Gege Fransiska (Instagram)
At that time, Gege Fransiska decided to become an active model again and took part in the production of the film Angling Dharma.
In fact, Gege Fransiska reconciled and divorced her husband, Rianto, many times during this downturn.
Until finally, Gege Fransiska married another man in an unregistered marriage to prevent herself from getting back with Rianto.
"At that time I had to be divorced so that I wouldn't sin against my "husband," he said. It turned out that I was the breadwinner until finally I was still going back and forth for divorce until finally I was determined to marry another man in an unregistered manner hoping that I wouldn't get back with him. " he explained.
Also Read: Irwan Mussry Examined by KPK, Maia Estianty Made This Status Using 4 Exclamation Signs
However, this mother of 3 suddenly changed her mind because she felt that the Rianto project would develop rapidly again in 2017.
Because of this, she decided to divorce her new husband and reconcile with Rianto, who is the father of her three children, to return the money she had lost during bankruptcy.
"I think that if I go back and enjoy the results of the children's father and collect what I lost when it collapsed yesterday, that would be a good choice and I divorced my new husband because there were problems and I reconciled with the children's father," said Gege. Frances.
Now, Gege Fransiska is actually surprised that her husband, Rianto, is having an affair with AA, who is his closest friend. In fact, for the past 4 months, she has been trying to love her husband again.