Suara.com – The figure of the main director of AdaKami has recently been sought after by many netizens. That's because recently the story of a man who decided to commit suicide went viral because he was involved in an online loan application.
It is known that the man allegedly committed suicide because he was terrorized by the debt collector (DC) of the online loan application (pinjol) AdaKami. So many netizens are looking to find out who the main director of AdaKami is and are connected to the news of this suicide.
As is known, this story was shared by the account @rakyarvspinjol, Tuesday (19/9/2023). In the account story, the man is said to have borrowed IDR 9.4 million. However, the victim was asked to return funds of up to IDR 19 million.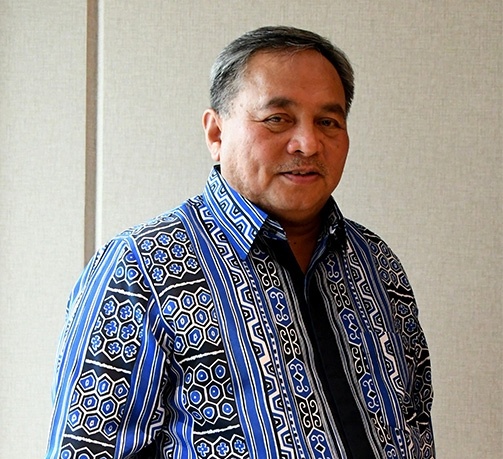 AdaKami Director Bernardino M Vega. (Doc: Asean Business Advisory Council)
In one day, 5-6 fictitious orders always come to the victim's house. The man whose name is unknown could not bear the terror he received from DC AdaKami. Moreover, the victim was also said to have just been fired from his company so he had no income to pay his debts.
Also read: Escaping the trap of bankruptcy, Waskita Karya boss opens his voice
Due to the terror he received from DC Adakami, the man decided to commit suicide and left behind his wife and 3 year old toddler.
This story immediately went viral and caught the attention of the public. Some highlighted the AdaKami online loan application and the officials of the online loan application. So who is the main director of AdaKami?
The figure of AdaKami's Main Director
Quoting the official website, the main director of AdaKami is Bernardino M Vega. From his Linkedin page, Bernardino M Vega graduated from the Bachelor of Civil Engineering Department at the University of Southern California in 1984.
Meanwhile, he continued his master's degree in Business Administration (MBA) at Providence College, United States. Bernardino Vega is known to have held directorships since 1982 at several leading companies.
Also read: Garuda boss is outspoken about the merger issue with Pelita Air
Apart from that, Bernardino M Vega was also a commissioner of Bahana Group, a state-owned company from 2004 to 2008. After that, he also served as director at PT. Korpindo Consultancy from 2007-2015.
After that, he served as President Director of AdaKami in 2018. This year was also the time when the AdaKami company was created. Until now, it is known that he still serves as main director.
Regarding AdaKami, a platform created by PT Pembayaran Digital Indonesia, an Indonesian legal entity company licensed to provide loans to the public. This company also operates under the Financial Services Authority (OJK).