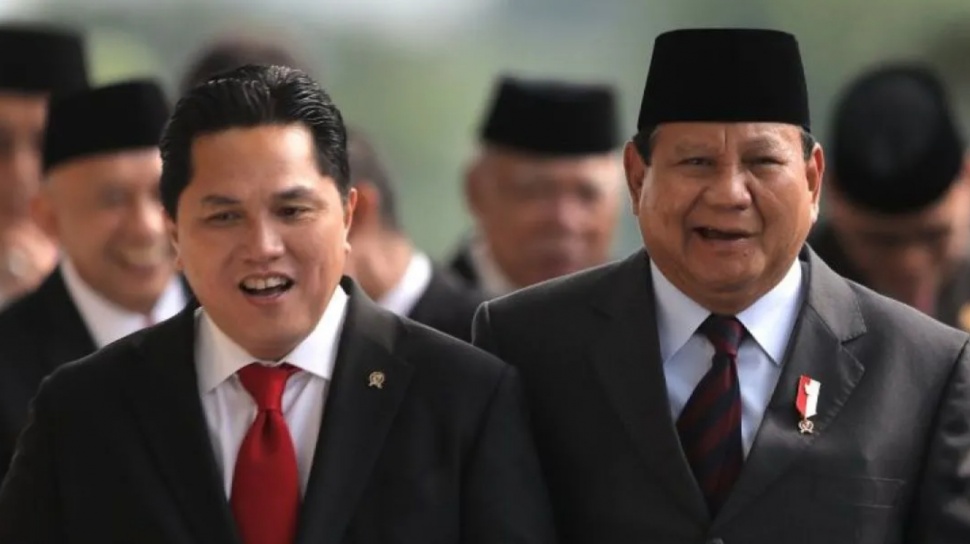 Suara.com – Minister of State-Owned Enterprises (BUMN) Erick Thohir is said to have great potential to accompany Prabowo Subianto in the 2024 political contestation.
This statement was conveyed by the Executive Director of Poltracking, Hanta Yuda, considering a number of backgrounds.
Hanta explained that from an electoral perspective, Prabowo Subianto needed four factors from the presidential candidates who would accompany him.
The first factor, a vice presidential candidate who complements or contributes electorally, namely from a territorial perspective.
Also read: PRC Survey: Erick Thohir is the dream presidential candidate in East Java
"Between Java and outside Java, Prabowo is not very strong in Central Java and East Java so what he is looking for is a strong figure in that region, not necessarily from that area," he said as quoted by Antara.
Then, based on demographics, Prabowo's vice presidential candidate must be close to first-time voters and young voters or millennial voters.
So, Prabowo needs the sociological base of Nahdlatul Ulama (NU) voters as a nationalist base.
In fact, according to him, a nahdliyin cadre is needed or has a fairly close relationship with NU
Not only that, Prabowo is also considered to need Jokowi's support base. This can be seen from his closeness to Jokowi, so a vice presidential candidate is needed who is close to Jokowi.
Also read: It turns out it's not just Erick Thohir! PAN also proposes the name of this minister as Prabowo's vice presidential candidate
"If we want to be honest, the strongest vice presidential candidate for Prabowo is Erick Thohir," he said.
Then, based on electability from several survey institutions, Erick Thohir is in first place among a number of national figures.
"Erick is close to NU circles in East Java, has a young voter base, and is even close to President Jokowi," he said. (Between)