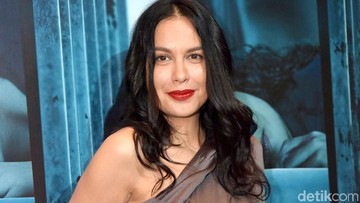 Newsdelivers.com –
Sophia Latjuba reveals her parenting style is inspired by Chinese science. Through this newly learned knowledge, Sophia comes to understand the different nature of her two daughters, Mother.
As is known, Sophia is a single parent raising two children, Eva Celia and Manuella Aziza Villareal. Eva is married to Demas Narawangsa, while Manuella has just grown up.
Not long ago, Sophia revealed that each member of her family has a different role in daily life. Eva, as the eldest child, actually has child-like characteristics, while Manuella is the 'mother' in the family.
ADVERTISEMENT
SCROLL TO RESUME CONTENT
"My parenting style is like, more like a man's. We each have a portion, the small one (Manuella) is like a mother, I am an older brother, Eva is a small child," said Sophia, quoted from YouTube CXO Media.
Sophia had time to ask herself about the parenting style she applied to Eva and Manuella. After finding out, he also got an answer from the Chinese knowledge he had just learned.
"For years I thought why our family dynamics are like this? Then I looked for knowledge from Chinese knowledge, I just learned. There I found the answer, I was more 'oh okay, I understand why Eva is like this, Manuella is like this, why me "His parenting style is like this,' I just understood," he said.
"It's like I like cooking, but I don't like managing kitchen affairs. Meanwhile, Manuella comes and says, 'Mom, that's not allowed, it has to be like this'. As for Eva, she's 'stupid'," he continued.
Sophia studied this knowledge from China directly with an expert, Mother. Through the new knowledge she learned, this 53 year old woman began to understand her parenting style.
"I tried to learn this knowledge, there was a teacher too. Finally, I understood why I was parenting like a man, why Manuella was more senior than her sister, and why Eva was a playmaker," he said.
Sophia did not explain in detail about the Chinese knowledge she was studying. However, this science is related to astronomy.
"This is like astrology, but Chinese," he said.
Sophia Latjuba is known to be quite close to her two daughters. This woman of German descent gave her two children the freedom to choose their careers. For example, Eva Celia has been involved in the world of entertainment since childhood and is now pursuing a career as a singer.
Each parent's parenting style can be different and cannot be the same. So is there a perfect parenting style for raising children?
More details can be read on the next page.
For mothers who want to share about parenting and get lots of giveaways, come join the HaiBunda Squad community. Register click HERE. Free!