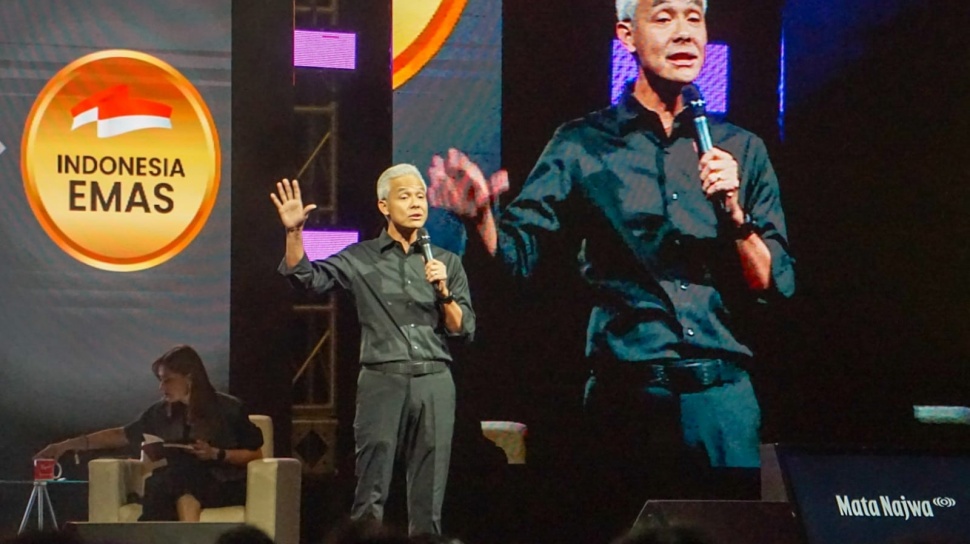 Suara.com – Ganjar Pranowo stated that many figures have the opportunity to become his vice presidential candidate for the upcoming 2024 presidential election.
According to him, this is still wide open today.
"Everyone still has the same opportunity today," said Ganjar to media crew at Gadjah Mada University (UGM) Yogyakarta on Tuesday (19/9/2023) evening.
When asked about the possibility of pairing up with Mahfud MD for the 2024 presidential election, the former Governor of Central Java stated that up to now, he and the political party leaders who are members of his supporting coalition are still in constant communication.
Also Read: Ridwan Kamil Removed from List of Vice Presidential Candidates for Ganjar, PDIP: Golkar Already Supports Prabowo
However, he hopes that an agreement will emerge from the results of this communication.
"Hopefully later we will soon be able to meet and agree so that my friends can immediately get a name from us as to who will accompany me later," he said.
Apart from that, Ganjar emphasized that the PDI Perjuangan IV National Working Meeting (Rakernas) which will be held at the end of September 2023 will focus more on discussing food issues rather than electoral issues.
He was also reluctant to respond to the possibility that his deputy vice presidential candidate would be announced at the National Working Meeting.
"That (the food issue) is more important. Today's world is experiencing an extraordinary potential crisis and parties have to act, so that is the theme of our National Working Meeting. That is perhaps what is important, so we are not just talking about candidates and elections," said Ganjar . (Between)
Also read: Revenge on poverty, Ganjar Pranowo confides in opening three schools only for poor students