For those of you who are beauty enthusiasts, it must be familiar when you hear about a brand called SECONDATE. The reason is, this beauty brand, which was born in 2020, was founded directly by a well-known beauty content creator, namely Titan Tyra together with Gitta Amelia.
Initially, SECONDATE released its first product called Milky Gel Lip Tint which succeeded in becoming the favorite lip product of the Indonesian people. Then, SECONDATE never stops innovating to create the best series of makeup products!
One of SECONDATE's newest products is Silky Blur Loose Powder which was just released in September 2023. So, for those of you who are curious about what makes this loose powder different from the others, that's a sign that you have to scroll until the end, okay?
Presents the Best Formula and Compact Packaging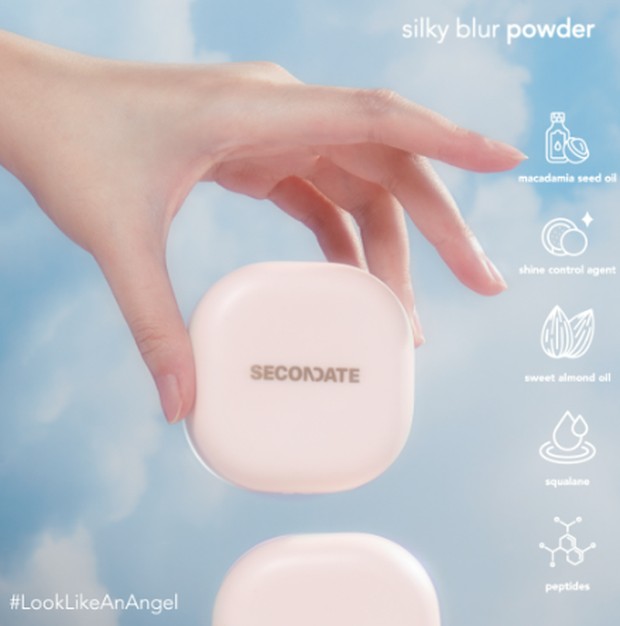 Packaging SECONDATE Silky Blur Powder/ Foto: secondatebeauty.com
A good product certainly has the best ingredients in it, like this Silky Blur Loose Powder! Formulated with main ingredients, such as shine control agent, hydrating oil complex, squalane, multipeptide, you will immediately feel the difference when you apply this powder.
Where this powder can absorb excess oil, can keep the skin soft and even nourish the skin, Beauties! In terms of packaging, this powder looks simple, compact and classy, ​​so it is comfortable to carry when traveling or just in your everyday bag.
SECONDATE's fix packaging is always adorable!
A Cloud-Soft End Result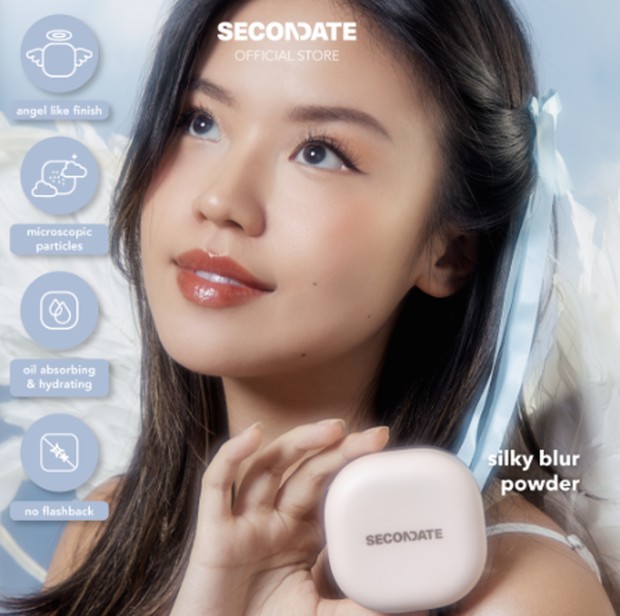 Illustration of the results of using Silky Blur Powder/ Photo: secondatebeauty.com
Apart from the right formulation, the final result of loose powder is certainly the most important thing for beauty lovers. Therefore, SECONDATE also does not miss out on creating powder with a smooth finish that is comfortable to use all day!
But it's not just soft, this powder is also able to provide a blurring effect on pores, making the skin look flawless, as well as making the skin look fresh and perfectly radiant and shine-free all day long! The definition of being a loose powder for the love of a million people, here.
Suitable for various Indonesian skin colors

3 choices of shades SECONDATE Silky Blur Loose Powder/ Photo: secondatebeauty.com
Apart from the superior ingredients and packaging, as well as the smooth effect it produces on the skin, Silky Blur Loose Powder comes in 3 color choices that can be adjusted to Indonesian skin tone, namely N00 – Translucent, N10 – Light Beige, and W20 – Warm Beige. Fix, you won't have difficulty determining the shade that suits your skin color.
Now, SECONDATE Silky Blur Loose Powder is available at a price of IDR 149 thousand. Come on, for those who are curious, you can try it now, Beauties!
—
Want to be one of the readers who can take part in various exciting events at Beautynesia? Come on, join the Beautynesia B-Nation reader community. How to REGISTER HERE!
(yes yes)