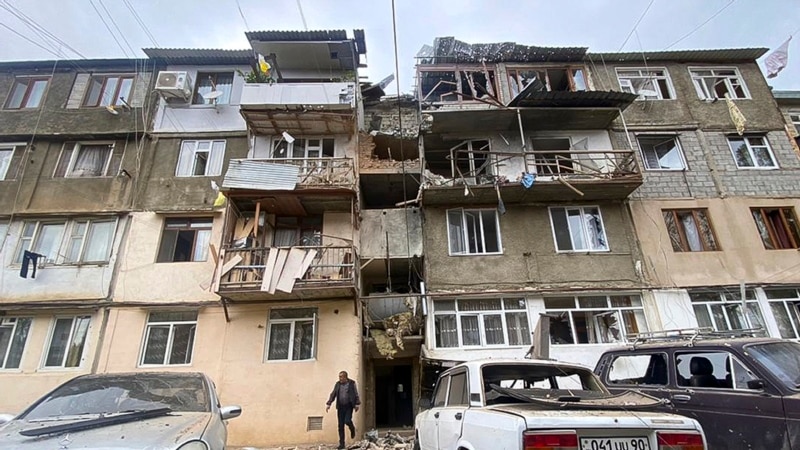 Azerbaijani forces attacked Armenian positions in the Nagorno-Karabakh region. Azerbaijan referred to the attack as an "anti-terrorist operation", while Armenian officials announced numerous bombings around the capital of this region. It is reported that at least three civilians were killed and 23 injured on both sides.
Azerbaijan's Defense Ministry announced the start of the operation hours after four soldiers and two civilians were killed by landmine explosions in the Nagorno-Karabakh region. Today's attack raises concerns about the outbreak of war over this territory between Azerbaijan and Armenia, as happened for six weeks in 2020.
Azerbaijani officials did not provide further details, but announced that front-line Armenian army positions and military assets were being "damaged through the use of high-precision weapons," and that only legitimate military facilities were being attacked.
Armenia's foreign ministry denied that its forces and weaponry were present in Nagorno-Karabakh and called claims of sabotage and mine laying in the region "false rumours", saying they were "lies and fabrications".
Armenian officials in Nagorno-Karabakh said the regional capital Stepanakert and surrounding villages were being "heavily shelled."
Nagorno-Karabakh Ombudsman Geghan Stepanyan said two people were killed in the attack – including a child – and 23 were injured. At least 8 of the injured are children, according to him.
Azerbaijan's Prosecutor General's Office said on Tuesday that Armenian forces had opened fire on the city of Shusha, a popular city in Azerbaijan-controlled Nagorno-Karabakh, with large-caliber weapons, and a civilian had been killed as a result. of the attack.
Although Azerbaijan said the operation was limited to military facilities, the defense ministry announced that "humanitarian corridors" had been formed for the "evacuation of the population from the endangered area".
Analyst Thomas de Waal at the Carnegie Organization in Europe emphasized that the military operation could be a plan by the Azeri president, Ilhan Aliyev, to force the Armenian residents to move from this region.
"Maybe we are seeing a military action that will force thousands of Armenians to flee to Armenia. Then, Mr. Aliyev can fulfill his goal of conquering Karabakh without much bloodshed," Mr. de Waal told The Associated Press.
A statement issued by Azerbaijan's Interior Ministry, the state security service and the general prosecutor announced that two employees of the road department were killed shortly before dawn when their car was blown up by a mine. Meanwhile, then, a truck with four soldiers who went to offer help stepped on another mine, leaving them all dead.
Nagorno-Karabakh and surrounding territories were controlled by Armenians at the end of the separatist war in 1994, but Azerbaijan managed to retake the territories and part of Nagorno-Karabakh during the 2020 war. The war ended with a ceasefire and the deployment of a contingent Russian peacekeepers in Nagorno-Karabakh.
But Azerbaijan claims that Armenia has since introduced weapons into the region. These assumptions led to the blockade of the road connecting Nagorno Karabakh to Armenia, causing shortages of food and medicine in the region.
The tensions are occurring at a time of strained relations between Armenia and its traditional ally, Russia. Armenia has repeatedly complained that the force of 2,000 Russian peacekeepers has been unable, or unwilling, to keep the road to Armenia open, although such an obligation stems from the agreement that ended the 2020 war.
Armenia has also angered Russia, which maintains a military base there, participating in military exercises with the United States this month and ratifying the Rome Convention that established the International Criminal Court, which has indicted President Russian, Vladimir Putin.
Russian Foreign Ministry spokeswoman Maria Zakharova on Tuesday dismissed claims that Russia had been notified in advance of Azerbaijan's plans to launch the operation, saying Russian peacekeepers had been notified only "a few minutes" before it began.
According to analyst de Waal, the tense relations between Armenia and Russia play a role.
"I think that (this situation) encourages Azerbaijan to be bolder and makes the Russians more confused and less willing to intervene. And it's possible that the Russians want to use this crisis to push for regime change in Armenia," he says.