Newsdelivers.com, Insertlive –
The Korean drama My Lovely Liar is preparing to air its final episode today, Tuesday (19/9).
Ahead of the final broadcast, episode 15 which aired on Monday (18/9) experienced an increase in ratings. It was recorded that this drama received a rating of 3.4 percent.
This rating has increased compared to the previous episode which achieved 2.8 percent. The ratings for the last episode of My Lovely Liar are predicted to increase again.
ADVERTISEMENT
SCROLL TO RESUME CONTENT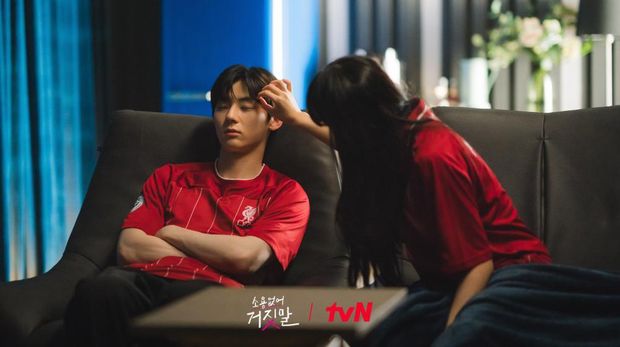 Hwang Min Hyun & Kim So Hyun behind the scenes of Korean Drama My Lovely Liar/ Photo: Instagram @tvn_drama
The drama My Lovely Liar tells the story of a woman named Mook Sol Hee (Kim So Hyun) who has the ability to know when someone is lying. However, Sol Hee hates her abilities and views them as a curse. This makes it difficult for Sol Hee to trust anyone.
Mok Sol Hee then met a man named Kim Doha (Hwang Min Hyun) who had a traumatic past. He was once a suspect in a murder that victimized his family.
If My Lovely Liar ends, the drama broadcast slot will be replaced by Twinkling Watermelon.
Middle school student Eun Gyeol (Ryeo Un) has hearing-impaired parents, but she has a talent for music.
One day, he visits a mysterious musical instrument shop and travels to a strange place. There, Eun Gyeol met Yi Chan (Choi Hyun Wook), Se Kyung (Seol In A) and Cheong A (Shin Eun-Soo).
They formed a band called Watermelon Sugar. Meanwhile, Yi-Chan likes Se Kyung, known as the Cello Goddess at Seowon Arts High School, and tries to win her heart. Cheong A has hearing loss.
This drama will start airing on September 25.
(he/him)
Also watch the following video: