Newsdelivers.com, Insertlive –
Recently, actress Laura Moane has been in the public spotlight because of her close relationship with Al Ghazali and is suspected of being in a relationship.
When she was a guest star on the Rumpi program on Monday (18/9), Laura Moane finally spoke about the issue of her closeness to Maia Estianty's child.
"Yeah, that's close, I just want to have privacy, yes, it's the same circle, just get to know each other," said Laura, who seemed to refuse when asked about Al.
ADVERTISEMENT
SCROLL TO RESUME CONTENT
Presenter Feni Rose also asked where Laura got to know Al Ghazali.
"I was introduced by a friend. We started by meeting friends at a friend's event," said Laura.
"You're quite familiar, aren't you? Bring the cake, taste it. How close are you?" Feni asked fishing.
"Yes, when I first came here I didn't have any friends at all, I went straight into soap operas. We're close," answered Laura Moane.
The beautiful actress also admitted that she was surprised because she did not expect that Al had such a kind and polite personality.
"He's really kind, polite. I was amazed to meet him. Really welcome, I was shocked," exclaimed Laura.
"I didn't really have any expectations, he was a nice person, always humble. (First chat) just made small talk, like when you meet someone for the first time, like asking where this is from, that's normal, I want to expand my circle in Newsdelivers.com just to get to know people better," he continued.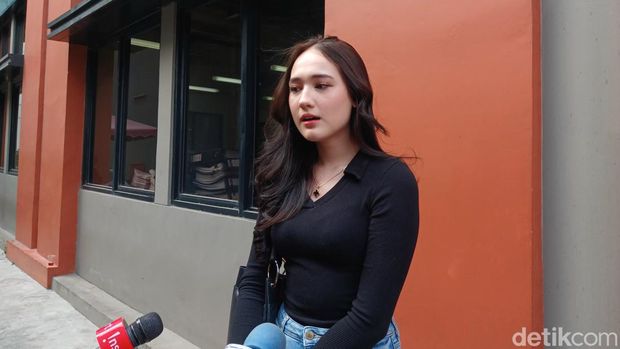 Laura Moane/ Photo: febryantino nur pratama
Apart from that, the actress who was born in 2006 also talked about how she had met Maia Estianty, and called Al's mother as mother.
"I've met her before. Call her mother, auntie," said Laura.
For your information, Al Ghazali was discussed about his love story with Alyssa Daguise, which ended halfway. It turned out that Al ended his relationship after performing the istikharah prayer.
(Zalsabila Natasya/arm)
Also watch the following video: