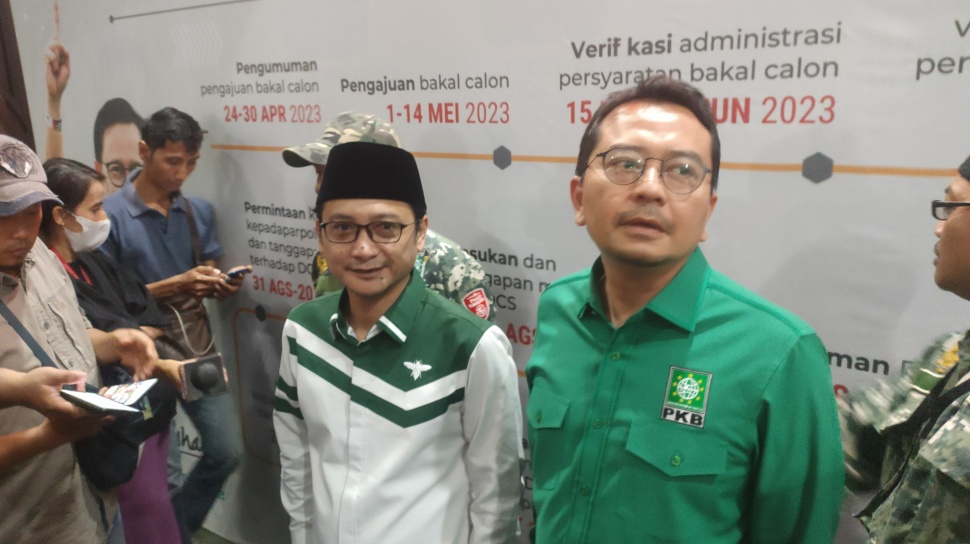 Suara.com – The AMIN (Coalition for Change) Winning National Team is targeting the names of the national team members to be finalized and announced in September 2023, although it is not certain when the announcement date will be.
This was conveyed by PKB Secretary General Hasanuddin Wahid after a meeting with two other parties in the Change Coalition at NasDem Tower, Newsdelivers.com, Monday (18/9/2023).
He said the team announcement was like announcing the Avengers.
"Regarding the names, just wait for the game date, it won't be long before the Avengers will be known by September," said Hasanuddin.
Also Read: Najwa Shihab Targeted by Anies-Cak Imin to Become Winning National Team Captain Candidate
Hasanuddin explained the reasons for using the term Avengers for members of the AMIN or Anies-Muhaimin Winning National Team.
"We are not looking for Superman, where there is a hero who saves the world himself, we are looking for the super team Avengers and so on. We will definitely tell our friends the names," said Hasanuddin.
NasDem Secretary General Hermawi Taslim emphasized that the declaration of the AMIN Winning National Team is targeted for September 2023 at the latest.
Hermawi said there needed to be a meeting between the general chairman of the parties in the Coalition for Change and the presidential and vice presidential candidates before deciding who would be the "Avengers".
"Our target is that by September our entire large team will have been formed. Therefore, it must be socialized, there must be a meeting between the party chairmen and Pak Anies and Pak Muhaimin," said Hermawi.
Also Read: Latest 2024 Presidential Election Political Map After Democrats Support Prabowo
Wait for Surya Paloh to come home