Good news has arrived again, especially for you fragrance lovers! After successfully launching various series of bodycare and skincare products, Scarlett Whitening doesn't want to miss out on enlivening the market for perfume lovers in Indonesia.
Officially announced on August 28 2023, Scarlett Whitening succeeded in surprising the Indonesian people by presenting two choices of Eau De Parfum aromas which of course can be used in various daily activities!
For those of you who are curious to get to know Scarlett's first perfume, you must scroll to the end!
Practical and Easy to Carry

First perfume packaging from Scarlett Whitening /Photo: instagram.com/scarlett_whitening
For those of you who like to carry perfume in your bag, of course the packaging of the perfume is an important point that must be considered. This first perfume from Scarlett Whitening comes in practical packaging that is easy to carry anywhere and anytime without fear of breaking or leaking, Beauties.
This fix will make it very easy for those of you who like to re-apply perfume.
Have a Classy Luxurious Aroma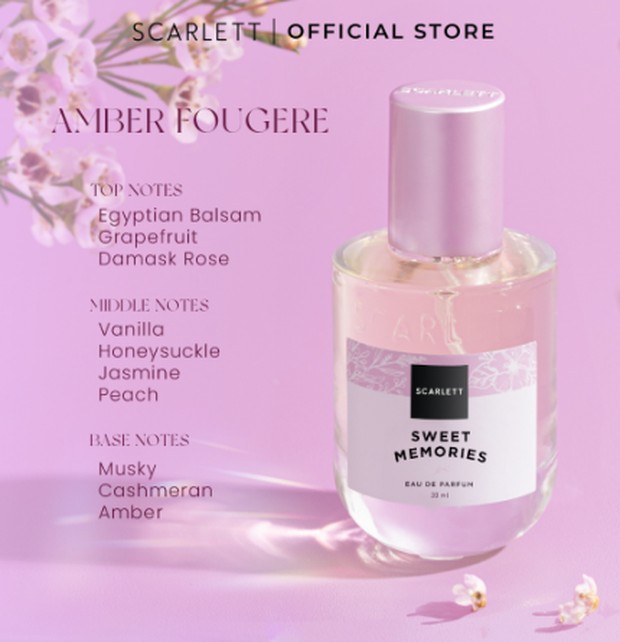 Scarlett Whitening Eau De Parfum Sweet Memories /Foto: shopee.co.id/scarlettofficialshop
Like previous Scarlett products, Scarlett never plays around when determining the aroma of the product to be produced. This of course also applies to the first perfumes, which are named the Dreamy and Sweet Memories variants.
Dreamy comes with a sweet, fresh, classy and calming aroma of Vanilla and Jasmine flowers. Meanwhile, Sweet Memories has a fragrance that can remind you of the sweetest memories in your life and will continue to remain in your memory.
Do you think you can imagine the aroma yet?
An affordable price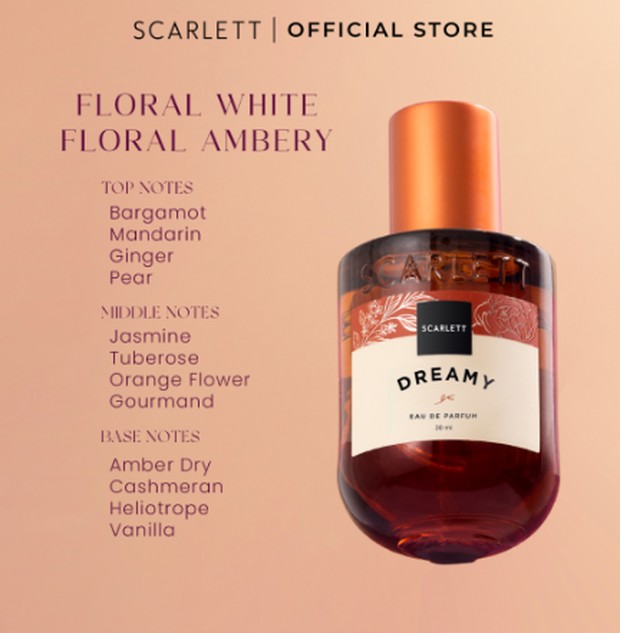 Scarlett Whitening Eau De Parfum Dreamy /Foto: shopee.co.id/scarlettofficialshop
In terms of price, Scarlett is always kind enough to provide affordable prices. Even though this first perfume comes with classy packaging and a luxurious aroma, Scarlett Whitening Eau De Parfum Dreamy and Scarlett Whitening Eau De Parfum Sweet Memories are sold at a fairly affordable price, namely IDR 75 thousand for one perfume, you know.
So, between these two variants, which perfume will you buy, Beauties? Or maybe you're just bored by both of them, huh?
—
Want to be one of the readers who can take part in various exciting events at Beautynesia? Come on, join the Beautynesia B-Nation reader community. How to REGISTER HERE!
(yes yes)