Newsdelivers.com, Insertlive –
Ayu Aulia is again said to be the third person in someone else's household.
This time, Ayu Aulia is said to be a thorn in the household of a model named Dillian Gresta Fransiska alias Gege Fransiska.
Through his Instagram upload, Gege admitted that Ayu Aulia even wanted to be the third wife of her husband, Dheri Hero Rianto.
ADVERTISEMENT
SCROLL TO RESUME CONTENT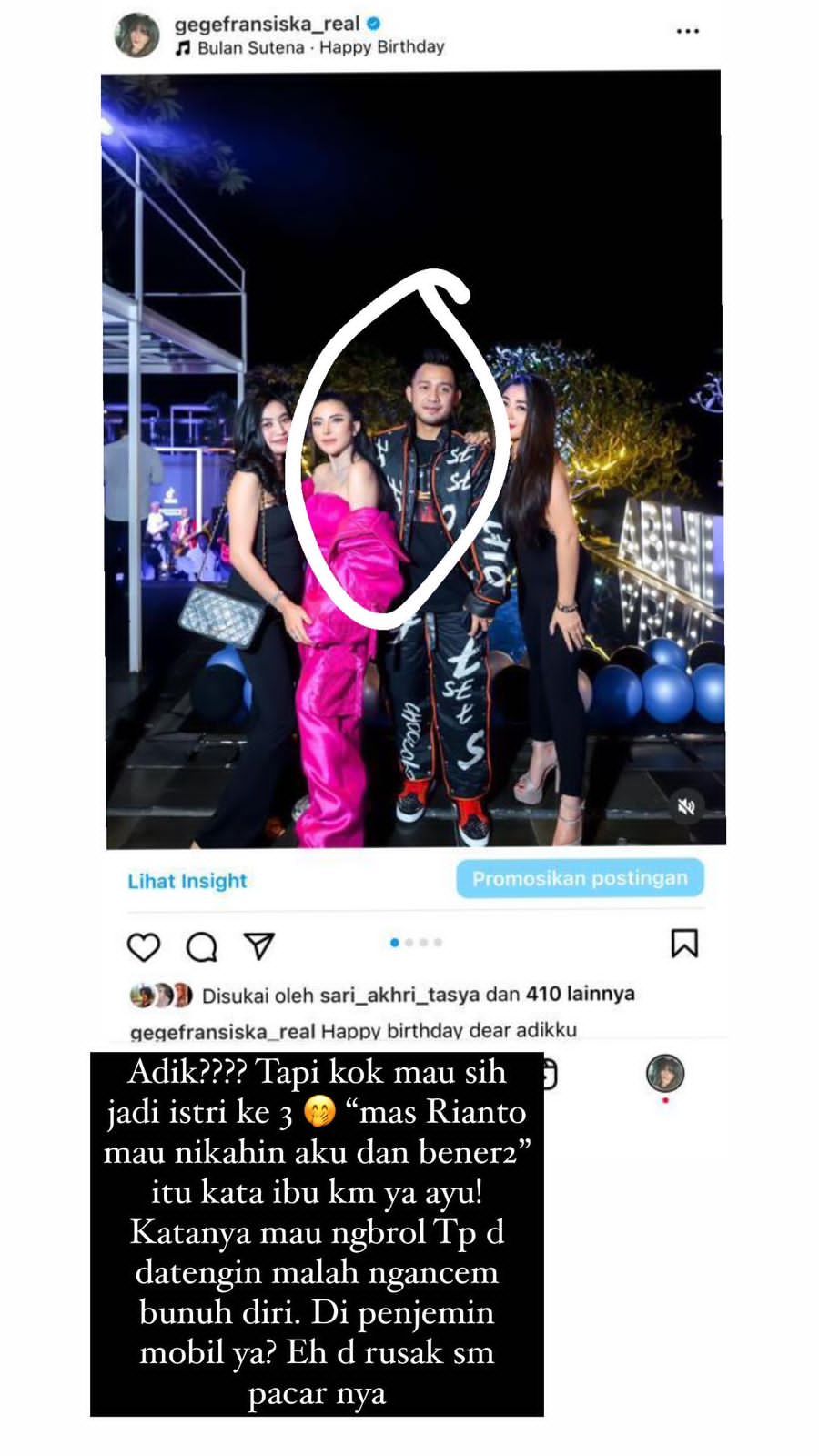 Alleged Ayu Aulia is the actor/ Photo: Instagram
"Sister??? But why do you want to be the third wife? "Mas Rianto wants to marry me and it's true" that's what my mother said, Ayu! He said he wanted to chat, but he came and threatened to kill himself. At the car repairman, right? Eh, it's broken with his girlfriend," wrote Gege.
Ayu and Gege themselves met after both becoming models for video clips. There the two of them became closer, including Ayu getting to know Gege's husband.
Meanwhile, Gege Fransiska has also reported her husband to the police on suspicion of domestic violence. Gege, through her Insta Stories upload, also claimed that she had received harsh treatment from her husband.
(he/him)
Also watch the following video: