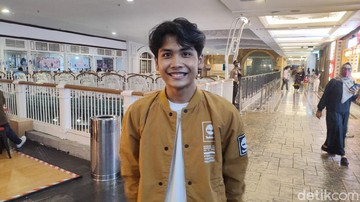 Newsdelivers.com, Insertlive –
The Mount Bromo tourist incident which caught fire due to sparks from a flare of a prospective bride and groom taking pre-wedding photos is still hot.
The fire has indeed been successfully extinguished. The bride and groom who took the photo have also expressed their apologies in front of Tengger Tribe Community Leaders and representatives of 3 Villages in Sukapura District, Probolinggo.
However, after the apology was received, Mustaji, as the bride's attorney, who was a witness and the suspected wedding organizer, instead sued the Bromo-Tengger-Semeru National Park (BB TNBTS) tourism management.
ADVERTISEMENT
SCROLL TO RESUME CONTENT
The lawyer asked law enforcement to also investigate the TNBTS management regarding the fire on Mount Bromo.
This is because Mustaji believes that the fire that occurred on Mount Bromo was also caused by negligence on the part of the TNBTS management.
"Regarding this case, of course we hope that law enforcers will get the fairest possible verdict for our client who is currently detained. Because it is clear that this was not intentional and we have also apologized. There is weakness on the part of the TNBTS officers themselves. Where are the rules in "The management of this tourism must have escorts or warnings to visitors. So after visitors have paid (entrance tickets) they are not immediately left to wander around," said Mustaji, attorney for the suspect and 5 people from the pre-wedding group who are still witnesses, as reported by detikJatim, Saturday (16/9 ).
This immediately sparked various comments from the public and Indonesian artists.
(Gambas:Instagram)
One of them is Bintang Emon, a comic who has been known to be critical in responding to various viral problems.
As usual, the comic expressed his opinion via Instagram uploads.
He touched on basic logic that every human must have.
"So far, those who play there have basic logic. Have a common sense. Don't touch super-duper dry plants on fire, they will catch fire. Just like when our hands are wet, don't pull out a plug, you'll get an electric shock," said Bintang Emon in the caption of his Instagram upload.
Bintang Emon also regretted the bride and groom's attitude and advised them to keep quiet after apologizing instead of demanding back.
This 27 year old man was so angry that he sarcastically told his bride to blame the wind.
"You should have apologized, kept quiet. In fact, you have added blame to the officers. The officers are madamin. They are already in trouble, they are still being blamed. If you want to blame it, it's someone else. Blame it on the wind, grandpa," he concluded.
(naa/naa)
Also watch the following video: