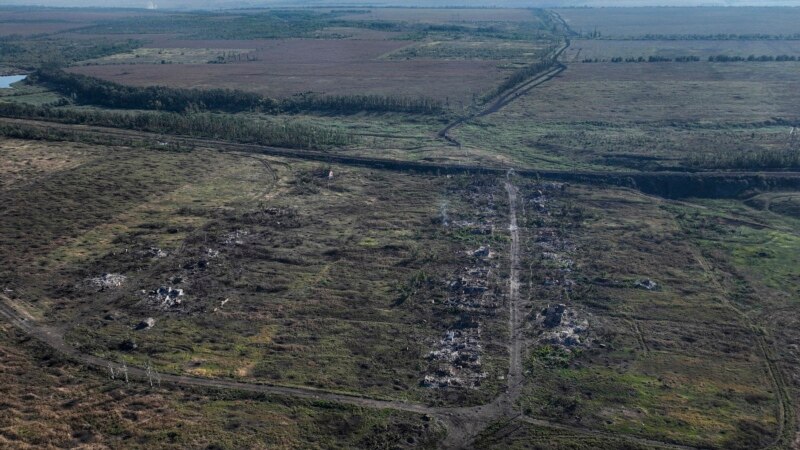 Ukraine's military said Friday it had recaptured the village of Andriivka, about 10 kilometers south of the town of Bakhmut, the main frontline occupied by Russia, following heavy fighting with Russian troops.
The latest victory in Ukraine's protracted and multifaceted counteroffensive came just days ahead of Ukrainian President Volodymyr Zelenskyy's visit to Washington.
Also on Friday, the British Ministry of Defense confirmed that a missile strike targeting Russia's Black Sea Fleet base in Crimea earlier this week delivered a blow that may have crippled some of those facilities for weeks or possibly months to come.
The landing ship Minsk and the Kilo 636.3 class submarine Rostov-on-Don were being maintained at the Sevmorzavod shipyard in the base's dry dock when the missiles hit in a pre-dawn attack on Wednesday.
Evidence from open sources, the ministry said, "shows that Minsk has almost certainly been functionally destroyed, while Rostov most likely suffered extensive damage."
According to the ministry report, any effort to get the submarine up and running would "likely" take years and cost hundreds of millions of dollars.
According to the British Ministry, the Rostov submarine is one of four Black Sea Fleet cruise missile-capable submarines that "have played a major role in attacking Ukraine and projecting Russian power in the Black Sea and in the Eastern Mediterranean."
Zelensky's visit to the White House
Friday's developments precede President Volodymyr Zelenskyy's arrival in Washington next week as the US Congress continues to debate $21 billion in additional aid to Ukraine to support its fight against Russia.
US lawmakers are increasingly divided over whether to provide more aid to Ukraine. President Joe Biden is seeking $13 billion in military aid and $8 billion in humanitarian aid, but some Republican lawmakers oppose sending more aid to Ukraine.
Zelenskyy is scheduled to meet with President Joe Biden next week at the White House after the UN General Assembly session in New York. (lt/ab)