Newsdelivers.com, Insertlive –
Deep sorrow surrounds senior actor Latief Sitepu.
The actor who plays Haji Muhidin in the soap opera Tukang Bubur Naik Haji (TBNH) has lost his wife, Lailawaty Hasibuan, forever.
Lailawaty Hasibuan died on Thursday (14/9) morning at the age of 73 years.
ADVERTISEMENT
SCROLL TO RESUME CONTENT
According to friends, Lailawaty is a figure who is inseparable from Latief Sitepu.
Derry Sudarisman and Binyo Sungkar as close colleagues admired the late Lailawaty's loyalty in accompanying Latief Sitepu on his journey.
"As a child, as a friend, I saw how extraordinary my mother's struggle was to accompany Abah from ancient times to success at the age of 83 (now)," said Derry Sudarisman at the funeral home, Cibubur, Thursday (14/9).
"Abah often tells me that everywhere mothers play a role in managing Abah, from finances, health to friendships," he added.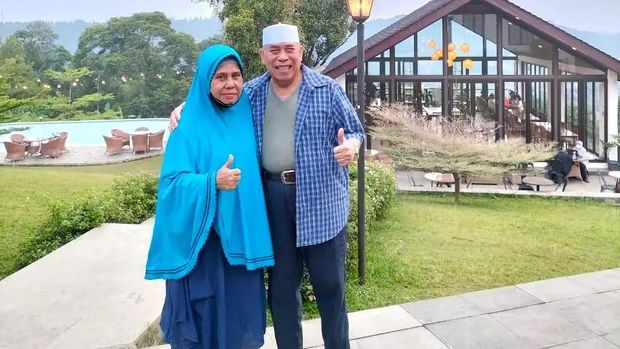 Latief Sitepu and wife/ Photo: Instagram
Binyo Sungkar also revealed one of the stories of Latief Sitepu and his wife that made an impression on him, namely when the COVID-19 pandemic hit the world.
At that time, Latief Sitepu and other TBNH soap opera players had to undergo quarantine. Each player must quarantine alone without a companion. However, Latief Sitepu was still accompanied by his wife.
"Some time ago, during COVID-19, we had to quarantine. Well, mother always came with me. When I was in quarantine, I (actually) couldn't be accompanied, but my mother always came with me, because this is my second life," said Binyo Sungkar.
"Abah even confided in me, mother is my second life," he concluded.
(KHS/KHS)
Also watch the following video: