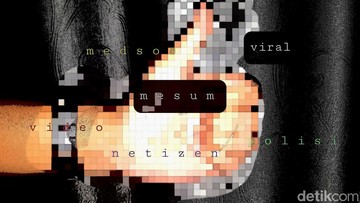 Newsdelivers.com, Insertlive –
Social media was shocked by an immoral video between a man and a woman in a car. The male actor in the video is suspected to be the Acting Regent of Muara Enim with the initials AUK.
Then, it is suspected that the female actor with the initials MAR in the nasty video is an ASN or government official at the Palembang City Government.
Reporting from DetikSumbangsel, the upload circulating is a screenshot of a 1 minute nasty video and occurred in May 2023 at around 18.23 WIB.
ADVERTISEMENT
SCROLL TO RESUME CONTENT
The police then stepped in to investigate the truth of the video. Muara Enim Police Chief AKBP Andi Supriadi admitted that his party was checking the news.
"We're still checking, we don't know yet. This is a political year, so we have to be careful. We can't talk much yet, because we don't know what it looks like, it's just a photo or video, we don't know yet," said AKBP Andi confirmed by detikSumbagsel, Tuesday (12/9).
Apart from that, the police have not yet received any reports regarding the ITE Law that lead to this matter. If the content of the video is true, the spreader will be processed according to applicable legal provisions.
"So far there have been no reports related to this. Yes, the direction is towards the ITE Law," he explained.
(day/day)
Also watch the following video: