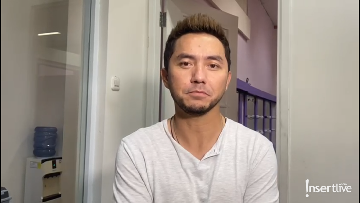 Newsdelivers.com, Insertlive –
Ananda Omesh apparently also has a fear of something. But it's not something terrible that Omesh is afraid of.
If most people have a phobia of heights, Omesh is actually afraid of rice boxes. Omesh denies he has a phobia of rice boxes. Omesh said he just doesn't like boxed rice.
"I don't have a phobia, I just don't like it," said Ananda Omesh when met on Trans TV, Tuesday (12/9).
ADVERTISEMENT
SCROLL TO RESUME CONTENT
Omesh's dislike of boxed rice is not without reason. Dian Ayu Lestari's husband also revealed the reason why he didn't like boxed rice.
Omesh said that at that time he often ate boxed rice. However, suddenly he discovered there were flies in his box of rice. Since then, Ananda Omesh decided not to eat boxed rice any more.
"This is because I used to eat boxed rice often. Then I found flies in the rice. So from there I no longer wanted to eat boxed rice," he said.
Apart from that, Ananda Omesh said that the aroma emitted when opening a box of rice also made him dislike it. As is known, in the rice box there are several foods, such as vegetables, side dishes and fruit.
"Then I also don't like the smell. The problem is that if the rice box is hot rice, you put banana, salak, there's a glass of mineral water, there's vegetables, chicken, and then it's closed. So the smell is all mixed up. So when I opened it I couldn't ( smell the aroma)," explained Ananda Omesh.
However, Omesh admitted that he did not faint due to his fear of boxed rice.
"When you see it, it's more like avoiding it. If you have a phobia, people can be scared to the point of fainting. If it's not me, I just don't like it," he concluded.
(mortgage/mortgage)
Also watch the following video: