Newsdelivers.com, Insertlive –
On Monday (4/9) Beyoncé celebrated her 43rd birthday with all the fans who packed the "Renaissance Tour" concert at SoFi Stadium, Los Angeles, United States (US).
The birthday of the singer of "Crazy in Love" received a very surprising special gift, Diana Ross, the world's legendary Motown singer, attended a special Beyonce concert to sing the song "Happy Birthday".
Beyoncé looked surprised and enthusiastic, she couldn't believe that Diana Ross had taken the time to sing her birthday song in front of thousands of fans.
ADVERTISEMENT
SCROLL TO RESUME CONTENT
"Thank you to the incomparable Diana Ross, the only number one, the best. Thank you from the bottom of my heart, my Queen," said Beyoncé.
"You (Diana Ross) are amazing! The legendary Diana Ross! I wouldn't be here without you and thank you so much for all your sacrifices and beauty and grace. Thank you for opening the door for me. Thank you so much."
This compliment made Diana Ross smile blushingly. Not wanting to be outdone, he also returned the compliment with thanks because Beyonce also sang a birthday song on her 75th birthday in 2019.
"You (Beyoncé) sang Happy Birthday to me so I want to sing it to you," said Diana Ross.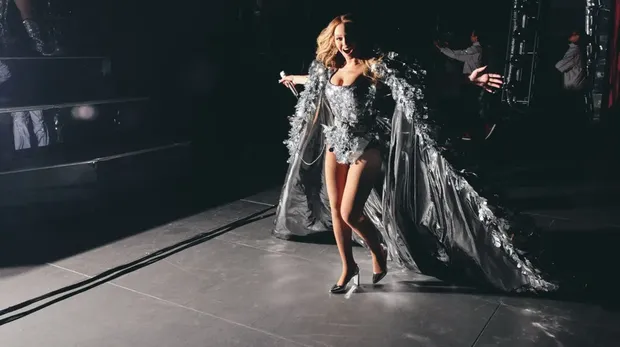 Konser Beyonce Renaissance World Tour./ Foto: Dok. Jimmy Choo
Beyonce's "Renaissance Tour" concert is one of the concerts sought after by music lovers in the world. Getting tickets to Jay Z's wife's concert is not an easy matter for his fans.
Knowing the sacrifices made by many fans to come to watch her concert, Beyoncé did not remain silent, she was willing to spend up to US$100 thousand, which is equivalent to Rp. 1.5 billion, to extend train operating hours in Washington DC, USA.
Beyoncé wants all her fans to be able to go home safely and securely, she also asked the public train network in the US capital to extend operating hours, of course for an appropriate fee.
The "Renaissance Tour" concert tour will end in Kansas City, Missouri on October 1, 2023.
(shit)
Also watch the following video: