The 2023 MTV VMAs will be held on Tuesday (12/9) at the Prudential Center, New Jersey, United States. This performance was even more special because it marked 40 years since it was first held on 14 September 1984, Beauties.
For 4 decades they also saw the development of United States music. A number of top artists were not absent from the performance. Found on the pink carpet were Selena Gomez, Taylor Swift, Shakira, Sabrina Carpenter, Olivia Rodrigo, Saweetie, Bebe Rexha, and many more who dressed up in glamorous black tie outfits. Come on, take a peek at the best fashion curation from VMA 2023!
Selena Gomez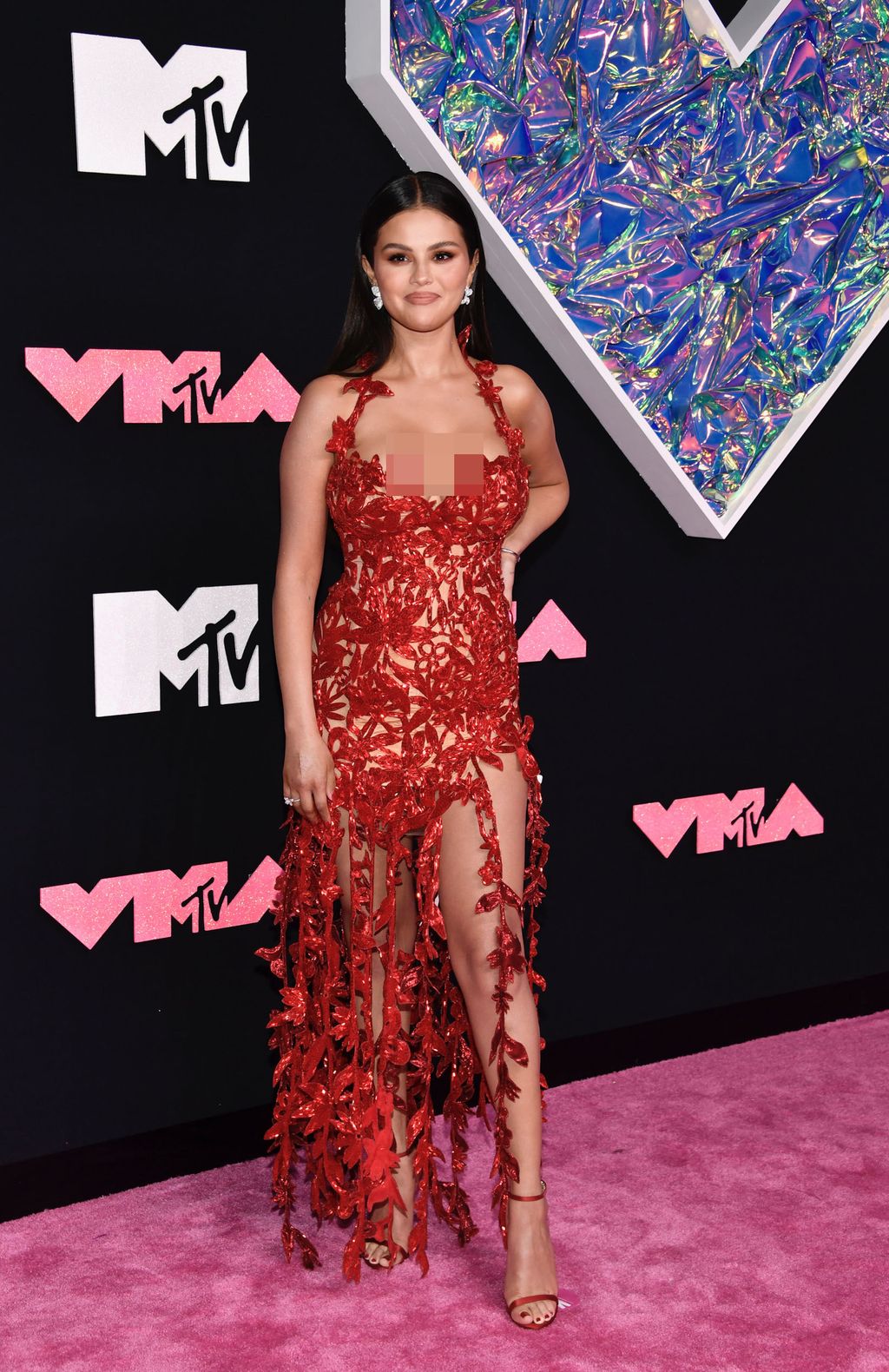 Best Dressed MTV Video Music Awards (VMA) 2023/ Foto: Dok. AP
Dressed in a red sequin floral and leaf pattern dress combined with minimalist heels in the same color, Selena Gomez managed to turn heads. Oscar de la Renta's design has a nude colored underlayer so that the sequins that also make up the skirt dangle like hanging roots look even more radiant. Asymmetrical hemline, halter neck cut, and thigh-high slit make the appearance not only sexy but also stunning.
Olivia Rodrigo
Olivia Rodrigo/ Photo: Doc. AP
No less shining is Olivia Rodrigo. The classic glamorous feel can be seen from the backless dress designed by Ludovic de Saint Sernin that she wore. At first glance it only has a silver hue, but if you look closely the shine comes from the 150 thousand Swarovski crystals arranged on the surface of the dress.
Taylor Swift
Taylor Swift/ Foto: Dok. AP
In contrast, Taylor Swift presents a modern online appearance. Starting from the asymmetrical neckline, ruched detail combined with gold buttons, to the thigh-high slit, this Versace dress makes an impression. To perfect it, the singer of the hit Anti-Hero wore a number of statement jewellery, strappy heels and make-up that supported the look.
Cardi B
Cardi B/ Photo: Doc. AP
Cardi B is making a statement through her dress. How come? The dress created by Dilara Findikoglu is impossible to miss thanks to the metal ornaments that make it up. Yes, the strapless dress which was a custom version from her collection at London Fashion Week last February was filled with hair clips, Beauties. Metallic shades are also extended to the manicure.
Megan Thee Stallion
Foto: Getty Images/Taylor Hill
Sheer or semi-transparent materials are trending lately. This material is also found in pink carpets. Megan Thee Stallion wore a corset gown by Brandon Blackwood which looked more attractive with its sleek structure and symmetrical lines. The minimalist strapless gown was combined with statement jewelry that enhanced her style.
So, whose style is your favorite?
***
Want to be one of the readers who can take part in various exciting events at Beautynesia? Come on, join the Beautynesia reader community, B-Nation. How to REGISTER HERE!
(dmh/dmh)