Some time ago it went viral on social media, the face of a woman from East Kalimantan was burnt. After being investigated, his face became burnt after using whitening cream.
At first, the face of this woman named Tya turned white. However, when he had been using it for a year, black spots appeared on his face. Tya also chose to stop using it.
Not long after, the black spots became wider and his face looked 'scorched'. When she consulted a doctor, it was discovered that her whitening cream contained mercury. In the end, this 30 year old woman had to use the medicine that the doctor had prescribed.
If this happens, can you avoid various types of skincare containing mercury? Are there any special characteristics?
Dangerous Mercury Skincare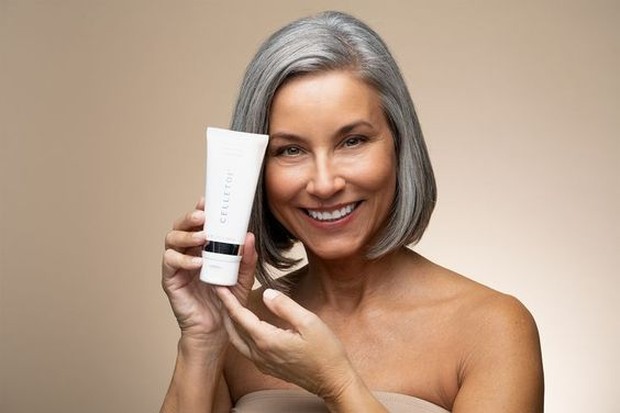 Mercury Skincare/Photo: id.pinterest.com/Amanda Svendsen
Beauties should know that cosmetics and skincare that contain mercury are very dangerous for health, especially skin. Many illegal cosmetic products have been banned, but there are still those who still distribute them and buy these products.
In 2022 alone, the Indonesian Food and Beverage Supervisory Agency (BPOM) released 13 cosmetic brands which were found to contain prohibited ingredients. BPOM found around 1,541 illegal cosmetic products throughout 2022.
The reason customers give this product is because they want their face to look white and smooth instantly. It could also be because he didn't know that the product contained mercury.
So, beauties must pay close attention when buying cosmetics, especially facial cream or skincare. Starting from the composition and content.
Features of Mercurial Skincare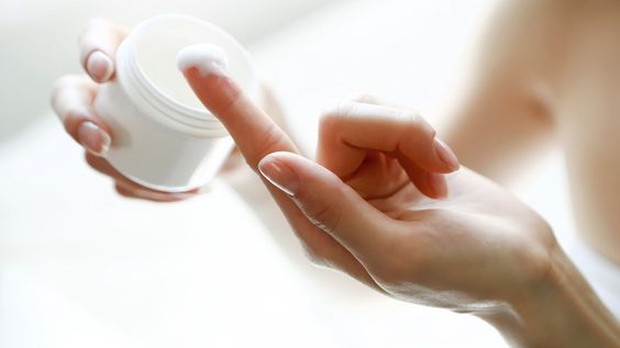 Mercury Skincare/Photo: id.pinterest.com/Allure
Citing Allure, which was summarized by CNN Indonesia, there are several characteristics of mercury cosmetics and skincare that can be known.
Mercury can be used as a skin lightening cream in cosmetics and skincare. The mercury content is indeed cheap.
High levels of mercury are often found in products that often promise to fade dark spots, blemishes and fine lines. Apart from that, products containing mercury can also reduce age, dysmorphia, morphea, and various other medical reasons.
Quoting the Wolipop page, the striking color of the cream is also one of the characteristics of mercury-based cream because it uses textile dyes. The yellow and white cream colors themselves become shiny like pearls.
Then, the texture of the cream is also rough and doesn't blend. If it is left for a long time, it will appear that the oil and cream are not combined in that place.
Effects of Using Mercurial Skincare
Black Spots on the Face/Photo: id.pinterest.com/Musely
According to detikHealth, Dr. Amelia Setiawati Soebyanto, SpDV, a specialist in dermatology and venereology, explained that the mercury content in cosmetic products, including skincare and whitening cream, can cause damage to the skin.
Dr. Amelia also explained about the signs that will appear on the skin when using cosmetic products that contain mercury. One of the signs is that the skin color becomes reddish.
"Not only does the color change to red, but the skin also becomes easily irritated and becomes thinner. "Apart from that, there is a hot feeling like burning on the skin, causing pimples and spots to appear on the face," said Dr. Amelia.
You should also be aware that the mercury content in cosmetic products, including illegal skincare, can trigger skin cancer. Dr. Amelia added that mercury is carcinogenic which can increase the risk of skin cancer. Especially if the person is often exposed to sunlight and has a family history of cancer.
How to Get Rid of Mercury Poison that Has Been Absorbed in the Body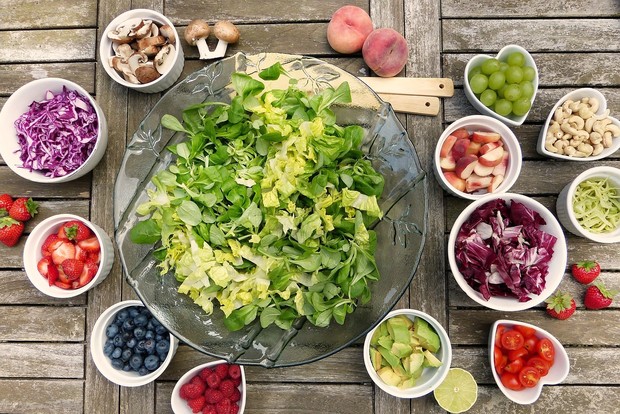 Vegetables and Grains/Photo: pixabay.com/Silviarita
Beauty expert Lani Hastiningtyas, ST, who has studied beauty and skin health at the Comprehensive Aesthetic Medicine and Cosmetology Certificate Course in Newsdelivers.com, has a way to eliminate mercury poisons that have been absorbed in the body.
He suggests consuming lots of fibrous foods such as vegetables and whole grains. This is because vegetables and grains that are rich in fiber will facilitate the excretion of mercury through feces.
It is also recommended to drink green tea or black tea without sugar regularly. Both drinks can fight toxins, neutralize the effects of mercury, and strengthen the immune system.
Apart from consuming these foods and drinks, you can also do a foot soak or foot spa at a spa so that it can move toxins through the pores. Of course, don't forget to exercise so you can detox and sweat a lot.
***
Want to be one of the readers who can take part in various exciting events at Beautynesia? Come on, join the Beautynesia B-Nation reader community. How to REGISTER HERE!
(laughs/laughs)