Newsdelivers.com, Insertlive –
South Korean actress Kim Hieora is currently facing the issue of bullying.
This oblique news came after Dispatch released a report regarding the allegations. Kim Hieora was called a bully during school.
After this issue emerged, a transcript of Kim Hieora's conversation with a middle school friend has now been revealed.
ADVERTISEMENT
SCROLL TO RESUME CONTENT
This transcript was released by Kim Hieora's agency Gram Entertainment. They said the transcript was previously revealed to have been edited. Now Gram Entertainment has released their version of the transcript.
"I also have my own memories…in my memory, you weren't at school," said Kim Hieora.
"I heard you hit F until his nose bled," replied H, the alleged victim of bullying.
"Me?" Hieora snapped.
"To be honest, I don't remember everything. But it's true that I did it to you," he said.
The following is a transcript of Kim Hieora's conversation with the victim according to the Dispatch version.
H: You hit me the most. Correct?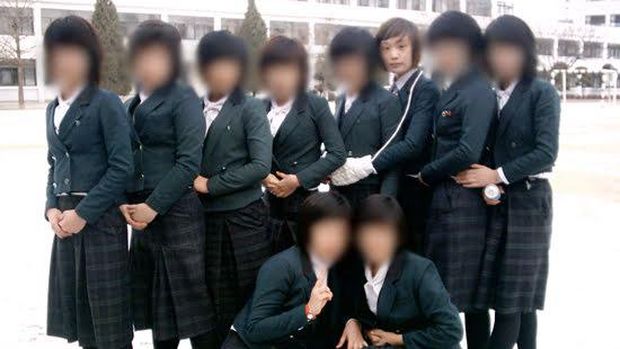 Kim Hieora/ Photo: doc. Dispatch
Kim Hieora: …
H: You called me then, after you finished The Glory.
Kim Hieora: Right.
H: Eora. Honestly, I think if you really wanted to apologize, you should have called me before starting The Glory. But I heard someone reported you for bullying at school after The Glory?
Kim Hieora: Right. That's why I called you.
H: If it wasn't like this, you wouldn't have bothered to call me.
Kim Hieora: All this time, I always remember you all…
H: Eora. Sorry, but everything you say sounds like self-defense to me. You understand, don't you?
Kim Hieora: I can understand it.
H: So, what do you want?
Kim Hieora: I'm sorry.
H: Do you admit that you hit me?
Kim Hieora: I'm so sorry. Very.
H: What are you sorry for? That is the truth. I've been waiting for this moment.
During the conversation, the victim also wanted the actor in the drama The Glory to admit to the bad actions he had committed in the past.
Kim Hieora: Can we meet in person?
H: Why do you think I waited, without first agreeing to meet you? Everyone else agrees to meet you. E, F, and G. So why didn't I come? Why should I meet you?
Kim Hieora: Do you want me to admit it? Is that what you want?
H: Of course.
Kim Hieora: If that's what you want, I'll admit it. But if you appear as an informant, your information will be revealed. Your information and that of others. It's not about what is right and what is wrong…
H: Eora. We are victims. You are the palak. What's wrong with our information? We didn't do anything wrong. You are the one who did wrong.
(agn/agn)
Also watch the following video: