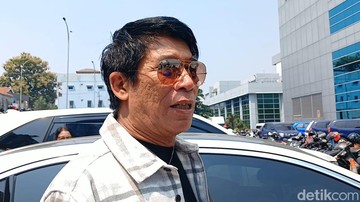 Newsdelivers.com, Insertlive –
Parto also responded to Uus' statement regarding arrogant senior comedians. Parto admits that he has often been associated with this, for a long time.
Parto also conveyed a message to Uus asking the comic to contact him directly to discuss the matter of the senior comedian who was said to be arrogant.
"Just DM me who you mean so we can chat together, then if you DM me I'll share it. Just kidding," said Parto jokingly when met on Trans TV.
ADVERTISEMENT
SCROLL TO RESUME CONTENT
However, Parto did not mean to be serious with his words and message to Uus. Parto also said that there was no distance between senior comedians and newcomer artists.
"No, nothing, everything blends together, there are no gaps either," said Parto.
Apart from Parto, several senior comedians have also been dragged into this problem. Denny Cagur and Sule are also associated as arrogant senior comedians.
However, both Sule and Denny Cagur denied that there was a gap between senior comedians and new comedians.
The issue started with a joke by Uus and Ronal Surapradja on Deddy Corbuzier's Somasi podcast. At that time, Uus and Ronal Surapradja mentioned that there was a senior comedian who was arrogant and did not want to be less funny than his juniors.
(cpr/fik)
Also watch the following video: