Beauties, have you ever heard of Banda Neira?
Banda Neira is an island located in the Banda Islands, Maluku which has its own natural charm. In the past, Banda Neira was one of the centers for the nutmeg trade in the world and was the place where nationalist figures—Sutan Sjahrir and Mohammad Hatta—were exiled.
During his exile, Sutan Sjahrir often wrote about the beauty of Banda Neira and one of his famous phrases was "Don't die before going to Banda Neira". From volcanoes to diving in one of the world's most beautiful marine parks, here are 5 natural beauties that are mandatory destinations for you to visit in Banda Neira!
1. Banda Volcano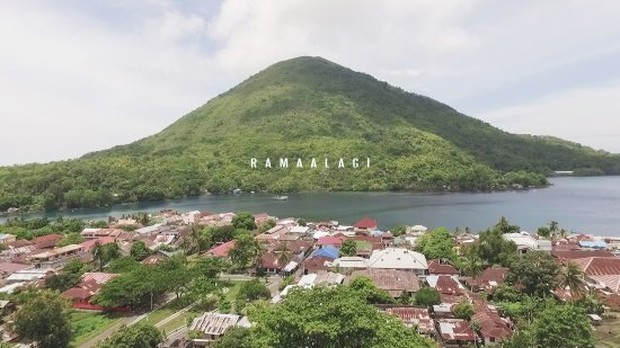 Banda Volcano/ Photo: tripadvisor.com
The Banda Islands have volcanoes located in the Banda Sea and have a height of around 656 meters above sea level. If you go to Banda Neira, you can rent a boat to go to Banda Neira which takes around 30 minutes.
To reach the top of Mount Api Banda, you can climb in an estimated time of two to four hours. Don't forget to wear shoes and clothes that are suitable for climbing, bring enough food and drink, and be careful on the hiking trip, beauties. The reason is, this volcano is still active, so it emits poisonous sulfur gas and lots of slippery rocks.
2. Run Island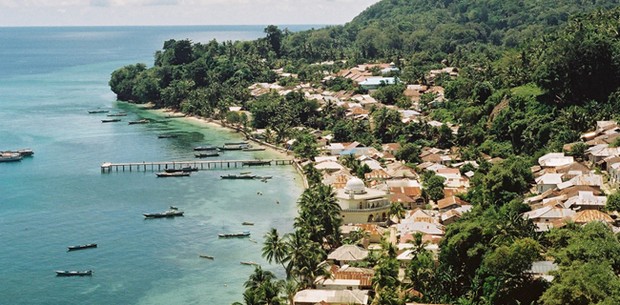 Run Island/ Photo: nusantara.rmol.id
Did you know that there is an island in Indonesia which is the result of the largest land asset exchange in history? Yep, Pulau Run is the answer. In 1667, the Dutch and English agreed to exchange Run Island, Maluku for Manhattan Island, North America. The Dutch got Run Island, while the British got Manhattan Island.
In colonial times, Run Island, located to the west of the Banda Islands, was famous as the largest nutmeg producer in the world. Apart from that, on this island you will also be presented with clear blue sea and colorful fish that can be seen from the surface of the sea, you know. You can visit Run Island by traveling about 22 km by sea from Banda Neira.
3. Banana Island
Syahrir Island or Pisang Island/ Photo: coastalbaratkab.go.id
Pisang Island or also known as Sjahrir Island is one of the islands in the Banda Islands and is inhabited in Maluku. It turns out that in ancient times, this island was Sutan Sjahrir's favorite location to visit until finally it was often referred to as Sjahrir Island.
To visit this island, beauties can rent a boat from Banda Neira to Pisang Island, with a travel time of around 30 minutes. Arriving at Pisang Island, you can do snorkeling activities and meet many types of marine life, such as eels, gobbies, fusiliers, snappers, sweetlips, trevallies, and many other types!
4. Lava Flow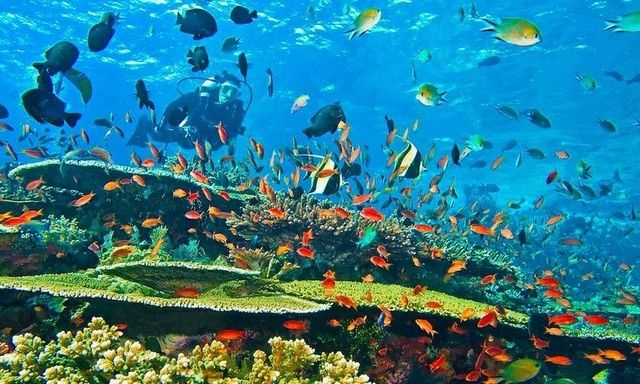 Lava Flow/ Photo: superlive.id
In the Banda Volcano area, there is a diving spot created by the lava flow from the volcanic eruption in 1988, namely Lava Flow. Below sea level, you will be presented with a beautiful view of hard corals up to a depth of 27 meters with various types of fish, beauties! To get to the Lava Flow spot, you can rent a boat from Banda Neira with an estimated travel time of 30 minutes.
5. Hatta Island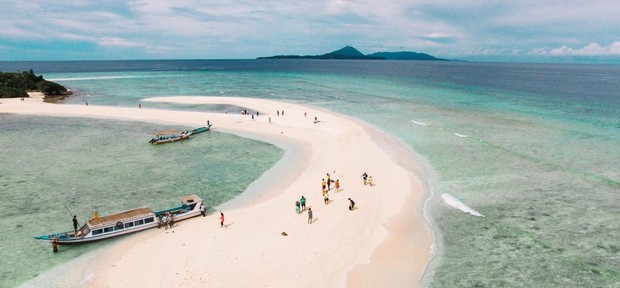 Hatta Island/ Photo: campatour.com
About 25 km on the east end of Banda Neira, there is an island which is the location of the exile of Indonesia's first vice president, Mohammad Hatta, together with Sutan Sjahrir.
Originally, this island was named Rozengain Island. Then to honor Mohammad Hatta, the Maluku Government changed the name of this island to Hatta Island. If you visit Hatta Island, you will be presented with beautiful views of the white sand and blue sea water.
On Hatta Island, you can enjoy tourist favorite spots such as sunset spots, diving and snorkeling. If you are lucky, you can visit Hatta Island when the local residents are carrying out traditional Sasi traditions. Sasi is a customary prohibition to take marine resources, such as animals and plants, for a certain period of time with the aim of protecting the marine ecosystem.
To visit here, you need to rent a boat for around IDR 300,000 from Banda Neira to Hatta Island.
***
Want to be one of the readers who can take part in various exciting events at Beautynesia? Come on, join the Beautynesia reader community, B-Nation. How to REGISTER HERE!
(dmh/dmh)