Being in a long distance relationship certainly cannot be done just like that. The reason is, the reputation of LDR relationships so far is quite negative, where the difference in distance and even time has the potential to make you tired and challenging.
Apart from the status of being separated from each other, it turns out that there are several wrong habits that are one of the causes of failed LDR relationships. These mistakes are often ignored or not even realized, until ultimately the relationship becomes complicated.
So, what mistakes need to be avoided, so that Beauties and their partners can build a quality long distance relationship? Here's the answer, according to Bustle!
1. Often Put Assumptions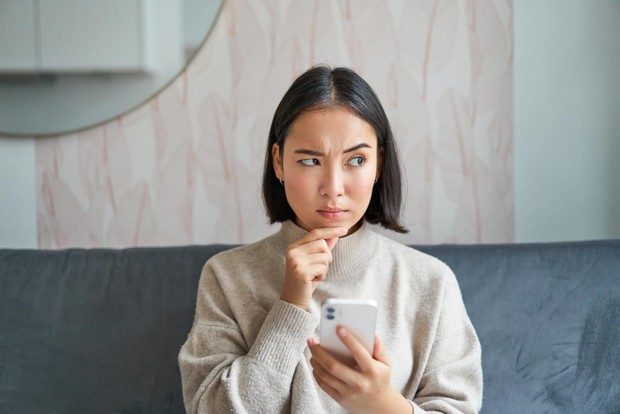 Assuming without evidence/Photo:Freepik.com/Benzoix
Being away from your boyfriend is certainly easy to make Beauties suspicious. Especially when your partner is late in replying to a chat, various negative thoughts immediately fill your head.
Actually, it's normal to be suspicious, Beauties, but too much can disrupt the harmony of your long-distance relationship. Both you and your partner will get used to focusing on negative assumptions which then damage trust in the relationship. If this is the case, the relationship will become uncomfortable and can foster feelings of hatred towards each other.
2. Oversharing Romance on Social Media
Oversharing Isn't Good in Long Distance Relationships/Photo:Freepik.com/Freepik
Social media is a fun place to share and save every romantic moment with your partner, especially for those of you who are not close by.
But the fact is, there are not a few love relationships that actually lose their intimacy because they are always shown on social media. Beauties and couples will think that posting activities are no longer for each other's happiness, but because they want to show off to other people.
As a result, we cannot enjoy moments of quality time together, and it is not impossible that the relationship can end easily.
3. Listen to other people more than your partner
Easily Believing Other People's Instigations Can Damage Relationships/Photo:Freepik.com/Freepik
Long distance relationships can be said to be successful when you and your partner can fully trust each other. With mutual trust, the bond of love will grow stronger so that the relationship avoids misunderstandings.
So it's a fatal mistake if you always listen more to the opinions of others than your partner. It might be okay once in a while, but over time they become self-conscious and start to interfere in your relationship. Beauties themselves don't even know, maybe there are those who don't like it and even intend to ruin your long distance relationship with your partner.
4. Keep Ignoring Errors Without Trying to Fix Them
Ignoring Each Other's Bad Behavior/Photo:Freepik.com/PrimageFactory
For reasons of love because they have had a hard time undergoing an LDR relationship, beauties and their partners often ignore each other's mistakes.
Actually it's okay, as long as the mistakes are only small and trivial things. Unfortunately, excessive tolerance risks being abused, which causes unhealthy relationships, beauties.
There is no guarantee that tomorrow you or your partner will repeat the same mistake, especially if you are constantly forgiven easily. If things aren't fixed quickly, beauties and their partners will get used to trivializing mistakes and are worried that they will end up hurting each other in the future.
5. Too Limiting Space for Each Partner
Over Possessiveness Becomes a Wrong Habit in LDR/Photo:Freepik.com/Freepik
Being a little jealous sometimes is not unusual in a long distance relationship. However, if what you do is be overly possessive where you and your partner both limit each other's space, you should start to realize that this is not a form of attention but rather an early sign of a toxic relationship.
In the long term, excessive possessiveness can have serious consequences for the partners involved. Both your partner and yourself can experience stress and even emotional pressure which eventually destroys the relationship.
6. Love Relationships Have No Clear Agreement
Relations Become Unclear Because There Is No Agreement/Photo:Freepik.com/GearGodz
Not having a clear agreement between you and your partner is one of the main mistakes that can make an LDR relationship end in vain.
Because from the start there was never any discussion about agreements in the relationship, you and your partner often fight because you always have misunderstandings. Each of you will also continue to question many things about the relationship you are in. Like it or not, you and your partner must be prepared and understand that the relationship could end at any time.
***
Want to be one of the readers who can take part in various exciting events at Beautynesia? Come on, join the Beautynesia reader community, B-Nation. How to REGISTER HERE!
(sound/sound)